Craft projects
Norfolk - Stallfinder Ltd. UK stallholders events fundraising and party plan
home made beauty products
Annie Sloan About the Chalk Paint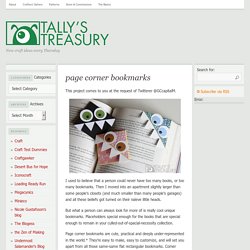 This project comes to you at the request of Twitterer @GCcapitalM. I used to believe that a person could never have too many books, or too many bookmarks. Then I moved into an apartment slightly larger than some people's closets (and much smaller than many people's garages) and all these beliefs got turned on their naïeve little heads.
Homemade Mamas
Ok, I know I said in my last post how nice it was to find a Valentines treat that was healthy. But when you find something like this idea for Red Velvet Brownies how can you say no? I came across this one last week, on a snowy day when 4-year-old Charlie was home from school. I thought this would be the perfect baking project for us!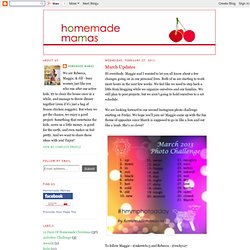 Home
A few weeks ago the girls and I did a project that I've been enjoying every day since. We repurposed 2 liter bottles and turned them into self-watering planters for starting our tomatoes and cucumbers indoors. They've been sitting on the window sill near my desk and I've been watching them grow every day. It's been the perfect antidote for the bummer weather we've been having here in Seattle.