Innovation Organique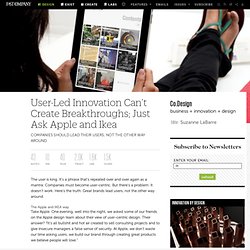 User-Led Innovation Can't Create Breakthroughs; Just Ask Apple and Ikea | Co.Design
The user is king. It's a phrase that's repeated over and over again as a mantra: Companies must become user-centric. But there's a problem: It doesn't work.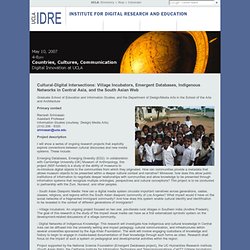 Cultural-Digital Intersections: Village Incubators, Emergent Databases, Indigenous Networks in Central Asia, and the South Asian Web
Digital Innovations at UCLA
FILTON, just outside Bristol, is where Britain's fleet of Concorde supersonic airliners was built. In a building near a wind tunnel on the same sprawling site, something even more remarkable is being created. Little by little a machine is "printing" a complex titanium landing-gear bracket, about the size of a shoe, which normally would have to be laboriously hewn from a solid block of metal.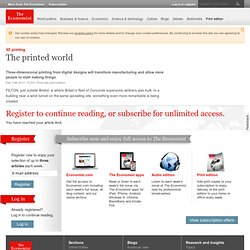 For Vijay Govindarajan, there is no doubt: "Innovation cannot happen inside the performance engine, so it requires a dedicated innovation team. Every time you start a new innovation initiative — which the performance engine cannot do because of its limits of reach — you are essentially creating a startup company. This is a major organizational undertaking."
Implementing a "rapid innovation" entity: timeline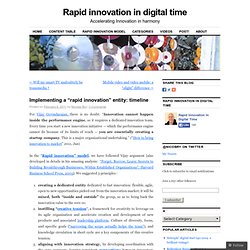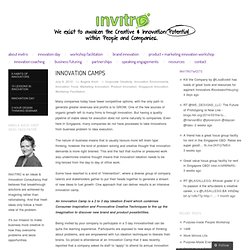 Many companies today have fewer competitive options, with the only path to generate greater revenues and profits is to GROW. One of the few sources of organic growth left to many firms is through innovation.
Innovation Camps « Invitro Innovation