Cool Designs
Bluefaqs | Resources for Web Developers & Designers.
Jo
La cuisine du graphiste. We Find Wildness. 30+ Fresh Typography Poster Design Examples. Documentation | Spritely. Spritely is a simple plugin with only two key methods, sprite() and pan() both of which simply animate the background-image css property of an element.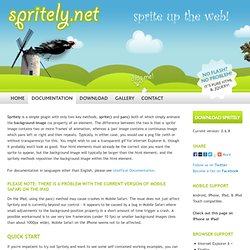 The difference between the two is that a 'sprite' image contains two or more 'frames' of animation, whereas a 'pan' image contains a continuous image which pans left or right and then repeats. Typically, in either case, you would use a png file (with or without transparency) for this. Inspiration Gallery #103 – Various quotations « From up North. Most designers seek inspiration in the initial stage of a project to get their creative juices flowing and/or to get updated with the latest trends in graphic design.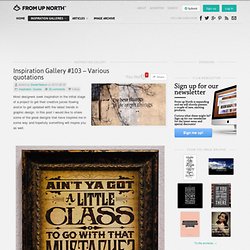 In this post I would like to share some of the great designs that have inspired me in some way and hopefully something will inspire you as well. Do you still think of me? Nobody dies a virgin… When life hand you lemons… Design is thinking made visual. In Pursuit of the Sublime av 1X Innovations utgiven av John wiley and sons ltd - Bläddra i boken på Smakprov.se. Adhemas Batista - I'm Selling Colors. FFFFOUND! Infographic of the Day: How Color Affects Purchases | Designerscouch #thecritiquenetwork. Worth1000 Home.
---