Cool Designs
We Find Wildness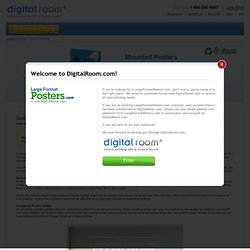 Disclaimer: The image on this page is not owned by Digital Room and is used solely as design example. Please click on the image to see the original source. A reliable poster printing company like Digital Room offers high quality full color poster printing online. Posters are effective print communication tools that get the message across your target market. Use color poster printing to make attractive prints. Be creative with custom poster printing, in which you can use your own designs and create custom sizes.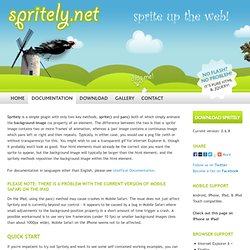 Spritely is a simple plugin with only two key methods, sprite() and pan() both of which simply animate the background-image css property of an element. The difference between the two is that a 'sprite' image contains two or more 'frames' of animation, whereas a 'pan' image contains a continuous image which pans left or right and then repeats. Typically, in either case, you would use a png file (with or without transparency) for this.
Most designers seek inspiration in the initial stage of a project to get their creative juices flowing and/or to get updated with the latest trends in graphic design. In this post I would like to share some of the great designs that have inspired me in some way and hopefully something will inspire you as well. Do you still think of me? Nobody dies a virgin… When life hand you lemons… Design is thinking made visual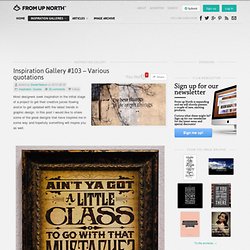 In Pursuit of the Sublime av 1X Innovations utgiven av John wiley and sons ltd - Bläddra i boken på Smakprov.se
Adv. Effects Picture of the Day: January 17, 2014 Posted 15 minutes ago Detective by BrunoSousa from the contest Penguins 9. It finished with a rank of 2 and an average score of 7.69, and has been collected 2 times. Show more please!