Cookery
Double Berry Coco Punch - Recipe - Cooks.com
Thanks for visiting my blog! I originally started this blog to share some of the fabulous recipes I've come across over the years. But, as I dabble in other things, I decided to include everything creative or "Simply Made" on the blog.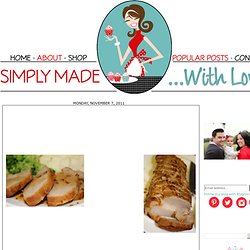 Slow Cooker Teriyaki Pork Tenderloin
I'm a little afraid to admit it. This is the first quiche I have ever made. I loved it so much that I made it twice in two weeks.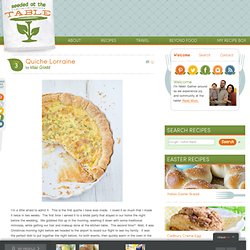 Quiche Lorraine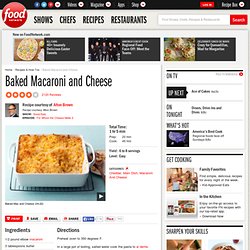 Ingredients 1/2 pound elbow macaroni 3 tablespoons butter 3 tablespoons flour 1 tablespoon powdered mustard 3 cups milk 1/2 cup yellow onion, finely diced 1 bay leaf 1/2 teaspoon paprika 1 large egg 12 ounces sharp cheddar, shredded 1 teaspoon kosher salt Fresh black pepper
Wood Butter – The perfect thing for your wood bowls and utensils. — Creative Culinary :: Food & Cocktail Recipes - A Denver, Colorado Food & Cocktail Blog
Double Crust Peach Cobbler Recipe - Soul.Food.com - 130520
Slow Cooker Chicken-Barley Stew
Slow Cooker Beef and Mushroom Stew: Dinner for $10 ...'re going with Thanksgiving week? Exactly.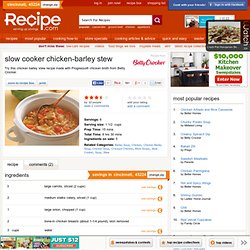 Chicken Gumbo Recipe - Food.com - 58158
Fajita Seasoning Mix Recipe - Food.com - 28011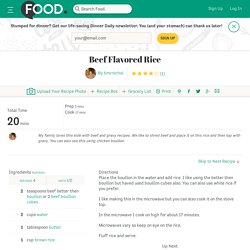 Beef Flavored Rice Recipe - Food.com - 462415
I usually only cook rice with vegetable or chicken stock, and have no explanation why I haven't used beef stock, so thought that I should give it a try. The flavour was good, and went especially well with the brown rice ( which I love)...I did however, have to cook mine an awful lot longer than stated ( but then no microwave is the same!!) and because of this I ended up adding a lot more water to the rice, to prevent it from burning, as the water had been absorbed without the rice being cooked enough.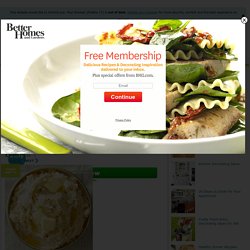 Celebrate the holidays with Better Homes and Gardens! Starting with New Year's parties and appetizers, pretty Valentine's Day cards, Easter egg decorating ideas, and Fourth of July crafts, we help you enjoy the seasonal festivities.
Medieval Cookery
Medieval Cookery - Tartys In Applis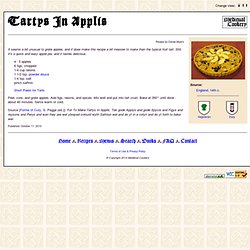 Recipe by Daniel Myers
Other than my short stint as a resident of New York City, I've never lived in a city with a "signature" food.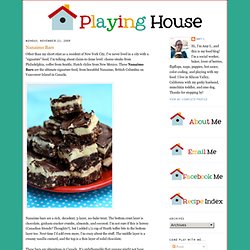 Too darn cute.
Pumpkin Gingerbread Recipe
Chicken Cordon Bleu II Recipe
Famous Chicken Adobo Recipe
Chicken Noodle Casserole I Recipe
Chicken Pot Pie IX Recipe
Reuben Dip Recipe
Monkey Bread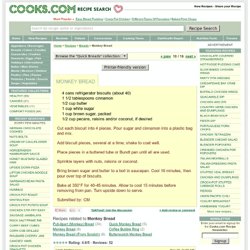 4 cans refrigerator biscuits (about 40) 1 1/2 tablespoons cinnamon 1/2 cup butter 1 cup white sugar 1 cup brown sugar, packed 1/2 cup pecans, raisins and/or coconut, if desired Cut each biscuit into 4 pieces.
Green Beans with New Potatoes Recipe : Paula Deen
Ingredients 3 pounds fresh green beans 1/4 pound salt pork, sliced 1/4 cup bacon grease 2 cups chicken broth, plus more if needed 2 to 3 teaspoons House Seasoning, recipe follows 12 small red potatoes 1 onion, cut into slivers 1/2 stick unsalted butter, sliced Ground black pepper Directions
Brie En Croute Recipe : Paula Deen
Ingredients
Guacamole Recipe : Review : Alton Brown