Content Marketing 2013
social shares and social signals is becoming the new seo • content that gets shared and linked to your Google credentials (aka) Author Rank is "credited" so as to enhance your social influence • the more social signals + shares your conent marketing mix generates • the better your social influence and ranking in Google ferreemoney Dec 21
12 Top Tools to Manage Your Social Media Marketing | Manta Marketing Center
By Daniel KehrerFounder, BizBest.com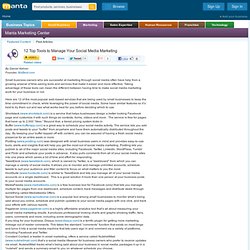 Content Marketing System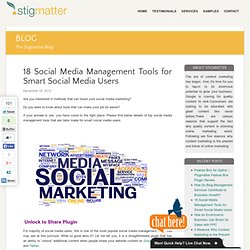 18 Social Media Mgmt Tools for Smart Social Media Users
Are you interested in methods that can boost your social media marketing? Do you want to know about tools that can make your job lot easier?
Neil Ferree - Google+
The term "content marketing" sounds like a hip buzzword to describe the latest marketing craze, but in reality, the concept has been around since the first newsletters came rolling off the presses.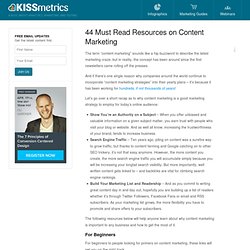 Content has continuously been a main factor in ranking authoritative websites, but recently content marketing has gained the attention it deserves in businesses committed to creating quality content.
The Anatomy of a Solid Content Marketing Strategy
Cyfe Dashboard
Step-by-Step Guide to your Social Media Success
Google Trends ♦ Content Marketing System
Trap.it!
Social Shares SEO MindMap
SEO for Small Business Owners