CDN Plugins and Server Setup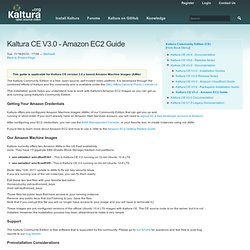 CE V3.0 - Amazon EC2 Guide
This guide is applicable for Kaltura CE version 3.0.x based Amazon Machine Images (AMIs) The Kaltura Community Edition is a free, open-source, self-hosted video platform. It is developed through the combined efforts of Kaltura and the community and is available under the GNU Affero General Public License v3 This installation guide helps you understand how to work with Kaltura's Amazon EC2 images so you can get up and running using Kaltura's Community Edition.
CE V3.0 - Red5 Integration Guide
CE V3.0 - Amazon EC2 Guide
Home / Pull Zone / Drupal CDN CDN Drupal is altering URLs so that your static content wouldn't be loaded from your origin server but from CDN servers. It provides two modes: "Origin Pull" and "File Conveyor". For setting up with our CDN you need to only use Origin Pull which is basically used as domain name rewriting mode. Installing Drupal CDN Login to your Drupal Admin Panel, click "Modules", then click "Install new module".
Implementation › Drupal › NetDNA Support Wiki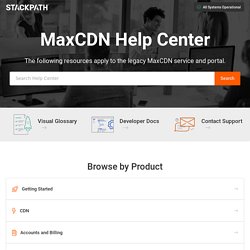 Implementation › Wordpress › NetDNA Support Wiki
Implementation › Magento › NetDNA Support Wiki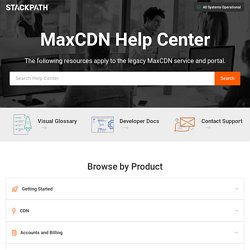 Home / Pull Zone / Magento CDN Magento has the ability to utilize CDN Functionality without the need for a 3rd party plugin. Installing with OnePica ImageCDN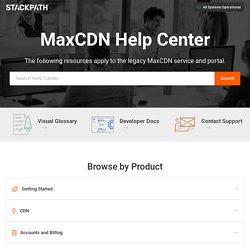 Home / Pull Zone / Joomla CDN Installing Joomla CDN For 2.5.6 or higher Install the Joomla CDN plugin by downloading package from: http://download.nonumber.nl/?
Implementation › Joomla › NetDNA Support Wiki
Amazon S3 - Implementation