3dprinter
It Will Be Awesome if They Don't Screw it Up: 3D Printing.
The Free Universal Construction Kit. The Melonia Shoe: A world's first? Wearable 3D printed footwear. Posted by Sam Dunne | 21 Feb 2010 | Comments (10) Students of Stockholm's two most prestigious design schools have collaborated to produce these awe-inspiring, full-wearable shoes, 3D printed in polyamid.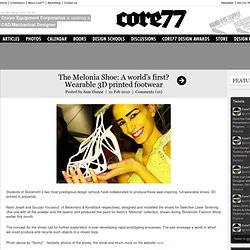 Naim Josefi and Souzan Youssouf, of Beckmans & Konstfack respectively, designed and modelled the shoes for Selective Laser Sintering (the one with all the powder and the lasers) and produced five pairs for Naim's "Melonia" collection, shown during Stockholm Fashion Show earlier this month. The CandyFab 6000. Today we are relaunching the CandyFab Project with a new logo and a new wiki site, wiki.candyfab.org.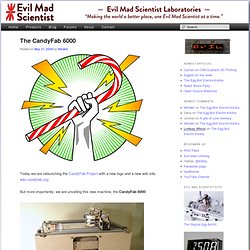 But more importantly, we are unveiling this new machine, the CandyFab 6000: It's a brand new CandyFab– still in beta. Lab Creates 3D Glass Printing Process. Process is a modern take on an ancient glass making process 3D printing is an interesting technology which allows engineers and designers to get a 3D object from a digital design that can be viewed in the real world.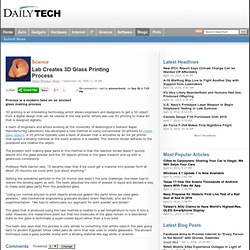 Artists also use 3D printing to make art that is designed digitally. A team of engineers and artists working at the University of Washington's Solheim Rapid Manufacturing Laboratory has developed a new method of using conventional 3D printers to create glass objects. A 3D printer typically uses a layer of powder that is activated by an ink jet printer that sprays a binding material at the exact location it is needed. The Free Universal Construction Kit. Ever wanted to connect your Legos and Tinkertoys together?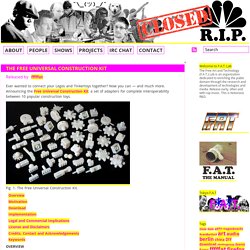 Now you can — and much more. Announcing the Free Universal Construction Kit: a set of adapters for complete interoperability between 10 popular construction toys.
---