Voitures
Get flash to fully experience Pearltrees
Le dispositif Autolib' sera inauguré le 5 décembre prochain à Paris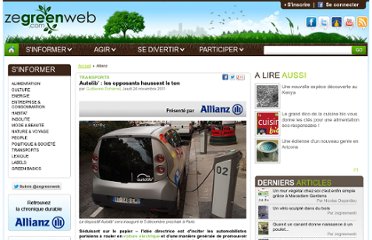 En partenariat avec Alpha Taxis, un nouvel acteur propose de partager un même taxi à plusieurs et de financer ainsi une offre de mobilité pour les seniors. C'est presque le principe de contrat de génération cher à François Hollande.
As Los Angeles's downtown continues its steady trajectory towards becoming a vibrant, livable community (heck, they're even getting a Target !), more companies are looking to relocate there to take advantage of its uniquely dense environment.
In the third episode of Moving Beyond the Automobile, we take a look at a more efficient way to use a car.
Transport adapté, partagé et insertion