Consciousness / Philosophy
'You're not the boss of the world': Regular Iranians speak directly to America
CNN traveled to Tehran and asked locals what they thought of the United States. (YouTube) CNN went to Tehran this week, to coincide with the new Iranian government's big push for rapprochement with the United States. To get a sense of how regular Iranians feel about America, the network set up a camera and microphone downtown and invited those who walked past to share their thoughts on the country that Supreme Leader Ali Khamenei sometimes refers to as the "Great Satan."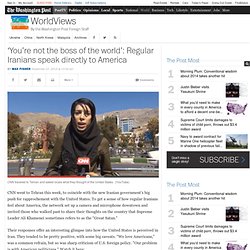 Immortality: What would change in one's life, if one became immortal
Michael Talbot on the Holographic Universe | Extraordinary Year - Sept. 18, 2012
Pythagoras, Sacred Geometry, "The Fundamental Programming Language of the Holographic Universe"
"ABANDON ALL HOPE YE WHO ENTER HERE is scrawled in blood red lettering on the side of the Chemical Bank near the corner of Eleventh and First and is in print large enough to be seen from the backseat of the cab as it lurches forward in the traffic leaving Wall Street and just as Timothy Price notices the words a bus pulls up, the advertisement for Les Miserables on its side blocking his view, but Price who is with Pierce & Pierce and twenty-six doesn't seem to care because he tells the driver he will give him five dollars to turn up the radio, 'Be My Baby' on WYNN, and the driver, black, not American, does so." American Psycho , Bret Easton Ellis Click here to see our selection of the 50 best children's books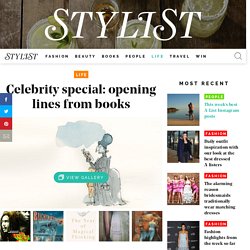 Simplified Scientific Astrology, by Max Heindel, HTML Page 1 of 4
by
The Misconception: You procrastinate because you are lazy and can't manage your time well.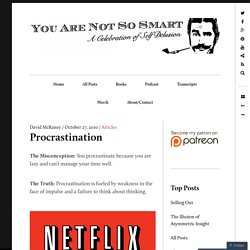 Science and Philosophy of Consciousness
Buddhist Chant - Heart Sutra (Sanskrit) by Imee Ooi
Aldous Huxley, Doors of Perception excerpt
Beetle in a Box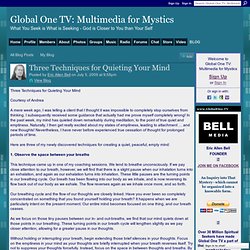 Three Techniques for Quieting Your Mind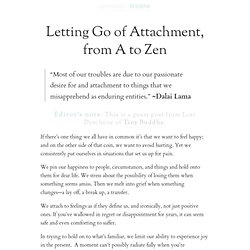 "Most of our troubles are due to our passionate desire for and attachment to things that we misapprehend as enduring entities."
Super Human Power, Dynamo Jack
Log In to save your Favorites Share your best quotes, jokes, and sayings. Log In ( Register ) Skip to Content My Quotes
Quote: The following is an actual question given on a University of Washingto...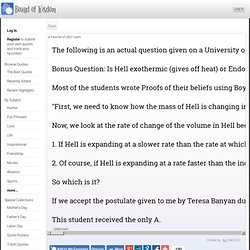 Are We Possessed?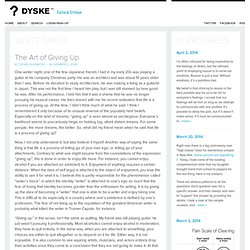 The Art of Giving Up - DYSKE.COM
One winter night, one of the few Japanese friends I had in my early 20s was playing a guitar at his company Christmas party.
My father once told me a story about how he and his cousin Pat would dress up, head out into public and pretend to be other people. Once they put on some plaid shirts, worn-out pants and hiking boots, then went to a local bar to smoke cigars, shoot pool, and pretend to be one of the guys who did that sort of thing seriously. Another time they wore dark sunglasses, rented three piece suits and stood stoic on a street corner, looking like federal agents and generally making people nervous.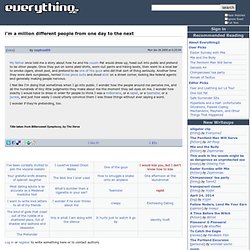 i'm a million different people from one day to the
Dead link but it can still be found on the Way Back Machine.

For others: http://web.archive.org/web/20120726035520/http://www.divinecaroline.com/22189/98450-thirty-books-everyone-read-they-re by qwickset Jun 20
The Things We Already Know
We know the answers to many of the questions we ask ourselves, whether we admit it or not. We deny the answers for many reasons.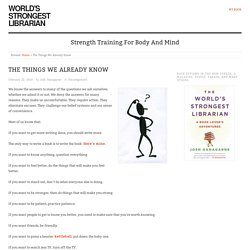 Humans Can Only Walk In Circles and We Don't Know Why
Test Your Human Thought Patterns
I once knew a man who hated to be alone.
Post #1260672
The world is meaningless, there is no God or gods, there are no morals, the universe is not moving inexorably towards any higher purpose.
"Enthralling. Astonishing.
Excerpt: Isolation
Much of the brain is still mysterious to modern science, possibly because modern science itself is using brains to analyze it.
Introduction to Mind and Consciousness
What is mind? What is consciousness? There seems to be no single answer that explains the phenomenon of mind.
Cogito Ergo Sum
lloyd demause
Bonnie Bassler discovers Quorum sensing
» David Eagleman on Possibilianism at Poptech
Fight Club philosophy and theoratics
you are a slave to the Government
A Key To Understanding Consciousness
Dan Gilbert: Why are we happy? Why aren't we happy?
Class Day Lecture 2009: The Uniqueness of Humans
Three Minute Philosophy - John Locke
Plato, "The Allegory of the Cave"
It All goes Back in the Box
... - justpaste.it