Computer Programming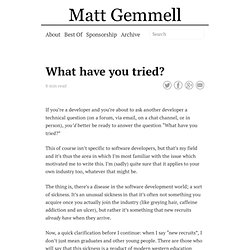 If you're a developer and you're about to ask another developer a technical question (on a forum, via email, on a chat channel, or in person), you'd better be ready to answer the question "What have you tried?"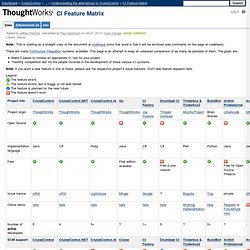 Note: : This is starting as a straight copy of the document at codehaus since that word is that it will be archived (see comments on the page at codehaus). There are many Continuous Integration systems available.
CI Feature Matrix
Hudson CI
GreenHopper project management
Crucible code review tool
Continuous Integration and Release Management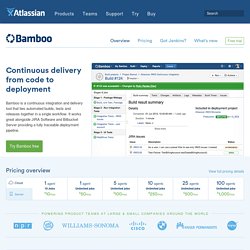 Bamboo CI
This chapter describes SWIG usage on Microsoft Windows. Installing SWIG and running the examples is covered as well as building the SWIG executable.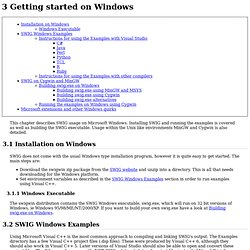 SWIG on Windows - Getting Started
A well written plugin should have --help as a way to get verbose help. Code and output should try to respect the 80x25 size of a crt (remember when fixing stuff in the server room!) 6.1.
Nagios plug-in development guidelines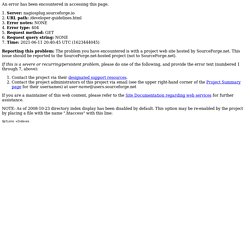 Framework for evolutionary design