Freeware
Online applications (also known as web applications or webware) are getting more popular, particularly when broadband Internet access has become more common and readily available to more users.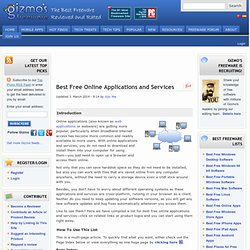 Supported video codecs
DVD Flick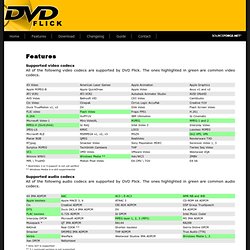 DVD Flick - Free software downloads and software reviews
Freeware Downloads at freewareApp - only free windows software!
Downloads - Free software downloads and software reviews - CNET
http://www.artifice.com/dw_lite.html DesignWorkshop Lite is a simple to use 3D program. http://www.povray.org/ PovRay is a free ray tracing program, just for the 3D fanatics. http://www.animateclay.com/download.htm Anasazi Stop Motion Animator is a free program for making claymation animation. There is a lot of information on how-to-do at the homepage. http://www.fresherimage.com/3D_Animations/Bullets/index.html You can get heaps of free animated 3D images for your web pages.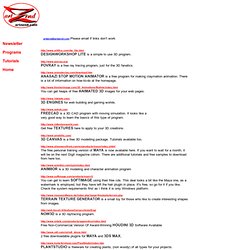 Freeware 3D programs