Mobile Entertainment
Coats Crafts UK home. The 10 Greatest Movie Comedies of All Time. The ten comedies that make us -- and perhaps, only us at Short Ends and Leader -- laugh out loud.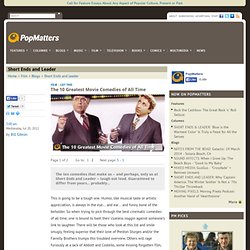 Guaranteed to differ from yours... probably... This is going to be a tough one. Humor, like musical taste or artistic appreciation, is always in the eye… and ear… and funny bone of the beholder.
Developers
GSM World : Home of the GSM Association. Binbit.
---