Collective+intelligence
Réseaux sociaux d'entreprise et management | Le blog de la communication on-line. Les réseaux sociaux d'entreprise (RSE) dessinent l'avenir de l'Intranet.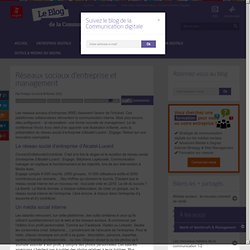 Ces plateformes collaboratives réinventent la communication interne. Mais plus encore, elles préfigurent – et nécessitent– une forme nouvelle de management. La Ve conférence Media Aces vient d'en apporter une illustration brillante, avec la présentation du réseau social d'entreprise d'Alcatel-Lucent : Engage. Retour sur une innovation exemplaire. Nous avons réuni 150 personnes, de 22 pays différents, en utilisant principalement Twitter.
Si vous suivez régulièrement ce blog, vous n'aurez sans doute pas manqué le fait qu'Entreprise Globale s'est pleinement investi ces derniers mois dans la promotion du concept du Coworking.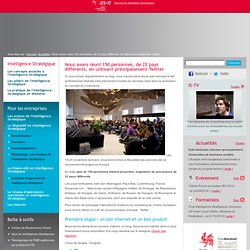 Les 19-20 novembre derniers, nous avons réuni à Bruxelles les pionniers de ce mouvement émergent en Europe. Au total, plus de 150 personnes étaient présentes, originaires de provenance de 22 pays différents.
ATOM. Avec Folding@home, les gamers forment un supercalculateur. People power transforms the web in next online revolution | Tech. In July 2004, US cinema advertisements for Halo 2, the science fiction computer game, briefly carried the address for a website - ilovebees.com - which appeared to belong to a beekeeper who had mysteriously disappeared.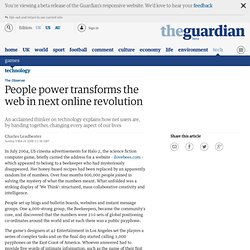 Her honey-based recipes had been replaced by an apparently random list of numbers. Over four months 600,000 people joined in solving the mystery of what the numbers meant.
---