Collections
Gorgeous Macro Photographs of Dew-Soaked Dandelions by Sharon Johnstone
Beauty of Nature
Random photo
» dead horse point state park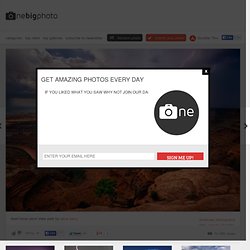 In photography, bokeh is the blur, or the aesthetic quality of the blur, in out-of-focus areas of an image. Sometimes bokeh is misleadingly defined as "the way the lens renders out-of-focus points of light",since it is the characteristic of the image, not the lens itself.However, differences in lens aberrations and aperture shape cause some lens designs to blur the image in a way that is pleasing to the eye, while others produce blurring that is unpleasant or distracting—"good" and "bad" bokeh, respectively. Bokeh occurs for parts of the scene that lie outside the depth of field. Photographers sometimes deliberately use a shallow focus technique to create images with prominent out-of-focus regions. Bokeh is often most visible around small background highlights, such as specular reflections and light sources, which is why it is often associated with such areas.[3] However, bokeh is not limited to highlights; blur occurs in all out-of-focus regions of the image.
50+ Stunning Examples of Bokeh Photography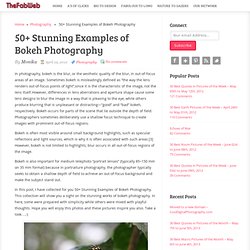 You might not recognize the term "tilt-shift" immediately, but you'll certainly recognize the photo style when you see it. Essentially, the term covers a photograph that looks like it's taken of a model, even though it's actually an image of a full-scale scene or object. The name originates from the specific lens used to achieve the effect, although these days it is commonly achieved using effects in Photoshop instead. Of course if you really want to appreciate the technique, the best way is to see a few great examples of it, so here are ten artists who have truly mastered tilt-shift methods.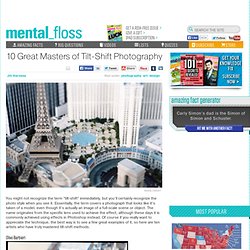 10 Great Masters of Tilt-Shift Photography
Miniature Liquid Worlds by Markus Reugels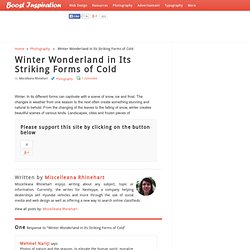 Winter. In its different forms can captivate with a scene of snow, ice and frost.
Winter Wonderland in Its Striking Forms of Cold
Winter Wonderland in Its Striking Forms of Cold
Four Seasons - a gallery on Flickr
Photographer Marc Bower-Briggs paints Stonehenge with light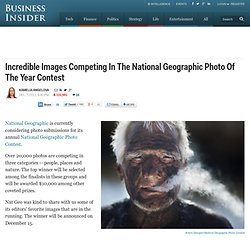 Photo and caption by Russell Watkins/National Geographic Photo Contest
Incredible Images Competing In The National Geographic Photo Of The Year Contest
Alan Sailer's photographs of objects exploding as they are hit at high speed
Perfectly Timed Photos | I DID A FUNNY
Every American State Through a Beautiful Photo
Sand dunes are some of the world's great natural wonders.
The Most Beautiful Sand Dunes on Earth | Environmental Graffiti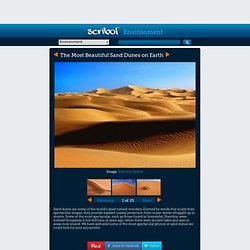 Wtf Photos From Old Times
Cousins: Justine, 29, & Ulric, 29 How much do you and your family members really look alike?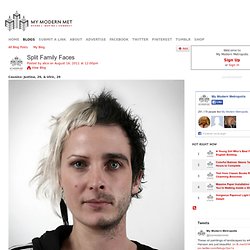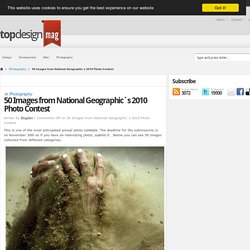 This is one of the most anticipated annual photo contests.
The term bokeh is derived from a Japanese word which means "blur." In photography, bokeh is the aesthetic quality of the blur, or the effect of the out-of-focus regions of an image. This technique is usually done in order to make the main subject stand out in the photo.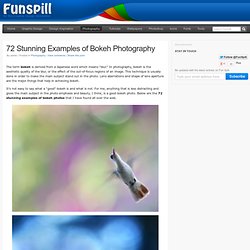 Galleries / Photography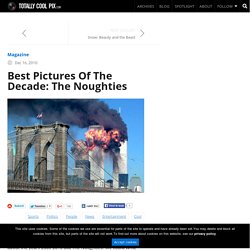 TotallyCoolPix is all about the images and this is a retrospect all about the years 2000-2010 aka The Noughties. We could write about September 11th 2001 or the tsunami or countless earthquakes or the Middle East conflict or Barack Obama or Michael Schumacher or Saddam Hussein or Facebook or the human race.
20 Cool Pictures of Earth from Space
20 cool pictures of Earth from Space thanks to National Geographic and a collection of amazing photographers. Bombetoka BayPhotograph courtesy Terra/ASTER/NASA and NASA Earth Observatory Sapphire waters tinged with pink sediment seem to get tangled amid emerald vegetation in a satellite picture of Bombetoka Bay, on the northwestern coast of Madagascar. To celebrate Earth Day—which today received the ultimate Internet accolade, a Google Doodle—National Geographic photo editors selected 20 of the most stunning pictures of Earth, as seen from space, including this jewel-toned shot of the island country off the African coast.
London riots: update
I'm glad you all like it. I found it on Stumble Upon - if you don't have it you really should :) by chrisworth Jan 22
Magnetic