Collaboration Platforms/Tools
Get flash to fully experience Pearltrees
Accessible Learning Platforms
Digital Collaboration Tools and Vendors List and URLs courtesy Elliott Masie, Digital Collaboration site.
Coursera and similar online offerings could mean the end of large lecture theatres as universities put more emphasis on one-to-one teaching. Photograph: Image Source /Rex Features Twelve leading universities in the US and Europe have joined an internet platform created by two Stanford University scientists which provides free online access to classes designed by academics at elite institutions. The move, announced on Tuesday, marks a significant expansion of online university teaching . Observers say it heralds a shakeup of the classic lecture theatre model. The new participants in Coursera , which combines online lectures with assignments to be submitted, include the California Institute of Technology, Johns Hopkins University, and University of California, San Francisco in the US, as well as Edinburgh University and the Swiss Federal Institute of Technology of Lausanne.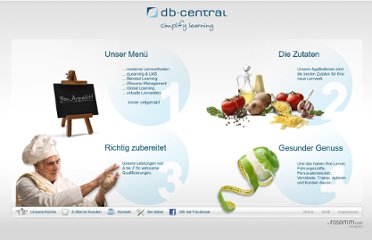 Unser Menü ... moderne Lernmethoden ... eLearning & LMS ... Blended Learning ...