Coffee
Coffee is a brewed beverage with a distinct aroma and flavor, prepared from the roasted seeds of the Coffea plant. The seeds are found in coffee "cherries", which grow on trees cultivated in over 70 countries , primarily in equatorial Latin America , Southeast Asia , India and Africa . Green (unroasted) coffee is one of the most traded agricultural commodities in the world. [ 1 ] Coffee is slightly acidic (pH 5.0–5.1 [ 2 ] ) and can have a stimulating effect on humans because of its caffeine content.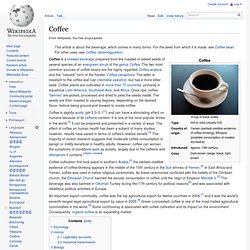 Rethink How You Re-Energize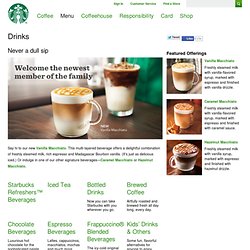 Starbucks Signature Drink Builder | Starbucks
Alltop - Top Coffee News
Habitual coffee consumption and risk of hypertension: a systematic review and meta-analysis of prospective observational studies
© 2011 American Society for Nutrition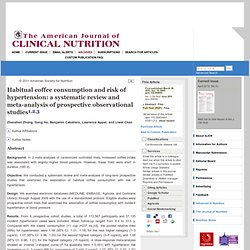 Critic
A critic is a professional who makes a living communicating their opinions and assessments of various forms of creative work such as art, literature, music, cinema, theater, fashion, architecture and food.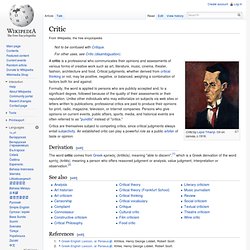 See attached pearls for some articles from critics of coffee! by nerdyneurogirl Mar 12
Coffee Health Risks
Despite 20 years of reassuring research, many people still avoid caffeinated coffee because they worry about its health effects.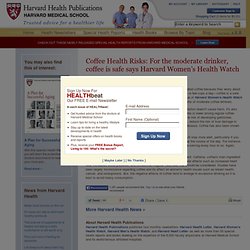 Another large-chain coffee shop is under construction on West Hastings, one of Vancouver's most handsome high streets.
Brian Hutchinson: The overcaffeination generation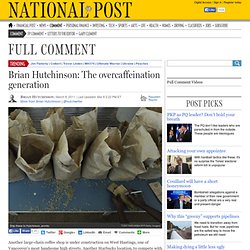 Coffee: An Eye-Opening Overview of the Health Benefits and Risks of Coffee According to Recent Resea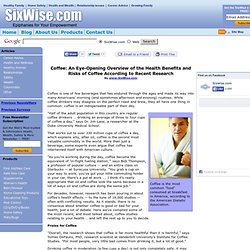 by www.SixWise.com
Possible health risks of coffee
Coffee Association of Canada
Welcome to Canada's original coffee website
Health effects of coffee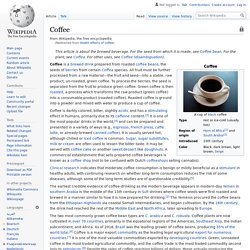 The health effects of coffee have been studied to determine how coffee drinking affects humans.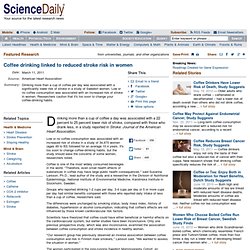 Coffee drinking linked to reduced stroke risk in women
Mar. 11, 2011 — Drinking more than a cup of coffee a day was associated with a 22 percent to 25 percent lower risk of stroke, compared with those who drank less, in a study reported in Stroke: Journal of the American Heart Association .
Coffee drinking linked to reduced stroke risk in women
Coffee Consumption and Risk of Stroke in Women -- Larsson et al., 10.1161/STROKEAHA.110.603787 -- Stroke
Coffee @ nationalgeographic.com