Cloud services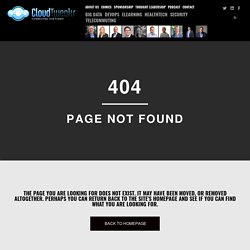 CIA Demolish Cloud Security Concerns: All Systems Go - CloudTweaks
CIA Demolish Cloud Security Concerns: All Systems Go It's been one of the last mountains to climb for cloud computing. With the technology's steady implementation over the last few years, as it has exponentially grown in size and popularity, it seems that one by one each drawback or wide commercial concern has been unceremoniously knocked down.
Practical Cloud Computing
bigdata: All content tagged as bigdata in NoSQL databases and polyglot persistence :: myNoSQL
Ben Werther announcing the general availability of the Platfora BI: At Platfora, we made a bet that Hadoop's destiny wasn't simply to be a cheaper, slower cousin of the relational data warehouse. […] Hadoop is superb at two things — it provides a near-infinite data reservoir where data of all kinds can be landed without needing to figure out how it will be used ahead of time, and it is a slow lumbering freight-train of an engine for crunching and aggregating batches of millions or billions of rows. They are neither the first, nor the last to understand and bet on Hadoop.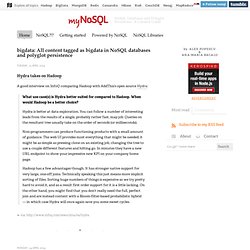 Home
All virtualization platforms are not the same. As you move to adopt virtual infrastructure solutions to reduce costs and improve IT operations, make sure you understand the security implications of virtualization technology and the platform you choose. VMware offers the most robust and secure virtualization platform available.
Virtual Security, Virtualization Security, Embedded Virtualization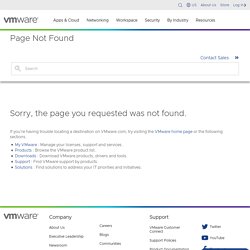 DoubleCloud: Public Cloud + Private Cloud with Virtualization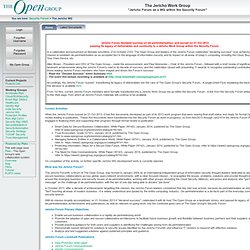 Welcome to the Jericho Forum's Website. This is the public view of the Website. The Jericho Forum®, a forum of The Open Group, is the leading international independent group of information security thought-leaders dedicated to advancing secure business collaborations across global, open-network environments.
Jericho Forum