Clothing
Wanna make a dress?? I am PUMPED today!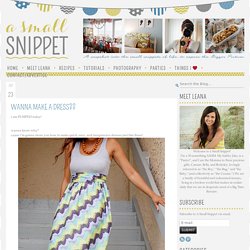 Wanna know why? Cause i'm gonna show you how to make quick, easy, and inexpensive dresses just like these! I know what y'all are thinking…no way that's quick and easy. Patchy_Jeans. Tutorial: Adding an elastic neckline. Sometimes a wide neckline can be softened a little by adding an elastic gather.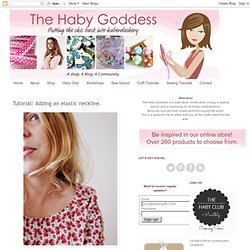 I think it gives it a more playful finish to the garment. Great for casual tops. But as always, it's very important to do it correctly. It's quick and easy so here's how to do it. How To Make An Easy and Cheap Shirt From Silk Scarves. Wanna learn how to make a super cute and breezy summer top?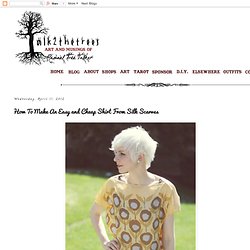 What if I told you it only cost me about 3.50? And what if I told you it took me about 5 minutes?! I thought so. Sewing School. Welcome to the Sewing School!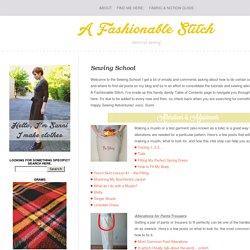 I get a lot of emails and comments asking about how to do certain sewing related things and where to find old posts on my blog and so in an effort to consolidate the tutorials and sewing advice you find here on A Fashionable Stitch, I've made up this handy dandy Table of Contents page to navigate you through what's available here. It's due to be added to every now and then, so check back when you are searching for something and can't find it.
Happy Sewing Adventures! Xoxo, Sunni. How to: Petersham Ribbon Waistband. It's been crazy here Dearhearts – so please, if my posts are a bit scatter-brained, forgive me.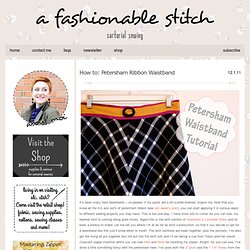 Now that you know all the in's and out's of petersham ribbon (see last week's post), you can start applying it in various ways to different sewing projects you may have. This is but one way, I have more still to come! As you can see, my blanket skirt is coming along quite nicely. The 30 Minute $6 Dress Tutorial | papernstitch - StumbleUpon. Guest post by Rachael at Talk 2 the Trees.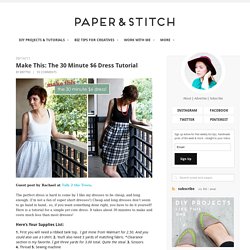 The perfect dress is hard to come by. I like my dresses to be cheap, and long enough. (I'm not a fan of super short dresses!)
---