Cinema magazines
Greatest Films - The Best Movies in Cinematic History. Millennium Mambo review - movie review of the Hsiao-hsien Hou fi. Millennium Mambo Directed by Hsiao-hsien Hou As Millenium Mambo opens, following Vicky (Qi Shu) as she walks with an ecstatic grace on a bridge, almost floating in complete silence, you get instantly taken by the beauty of the scene, getting the feeling you're in for something unique.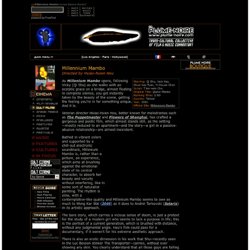 And it is. Veteran director Hsiao-hsien Hou, better known for melodramas such as The Puppetmaster and Flowers of Shanghai , has crafted a gorgeous and poetic film, which almost stands still, as the setting—mostly reduced to an apartment—and the story—a girl in a passive-abusive relationship—are almost inexistent. Sight & Sound. Miradas de cine. Fellini - "8 ½" (1963) Nos hallamos ante la obra más prestigiosa de Federico Fellini.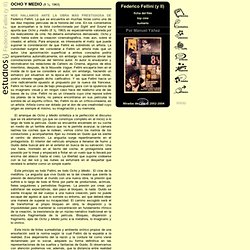 La que se encuentra en muchas listas como una de las diez mejores películas de la historia del cine. En los comentarios que acompañan a la lista confeccionada por Sight and Sound se apunta que Ocho y medio (8 ½, 1963) es especialmente valorada por los realizadores de cine. No debería extrañarnos demasiado. Ocho y medio habla sobre la creación cinematográfica, más aún, sobre el creador, el artista. Para empezar, es interesante el matiz que puede suponer la consideración de que Fellini es sobretodo un artista. Bright Lights Film Journal. Train to Somewhere Hou Hsiao-hsien Pays Sweet Homage to Ozu in Café Lumière Hou honors the master while remaining true to his own vision.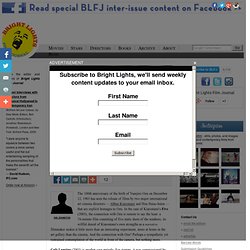 ---