CHURCH
Directory - Catholic Online
Home - Consecration
myCatholic.com » Customizable Catholic Homepage
American Catholic: Franciscan Media: Catholic News Magazine Books Videos
"Catholic Family Vacations: Experience Catholic Familyland a place set apart for your family! Family fun for everyone without leaving God behind!"
Reading 1, First John 5:5-13
Daily Readings for Wednesday March 09, 2011 - Daily Readings - Bible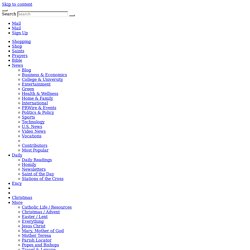 Catholic Television Network
Mass Times > Home
Catholic First - Center for Classic Reading, Prayers and Information
Catholic Information Network (CIN)
The Society of Jesus in the United States
CatholicQandA.com -- Catholic Apologetics, Media, Community, Portal
Virtual Rosary
Thursday, January 09, 2014 St.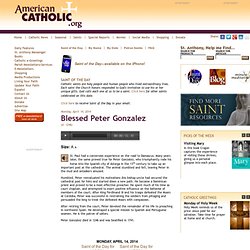 St. Apollonia | Saint of the Day | AmericanCatholic.org
Against Helvidius.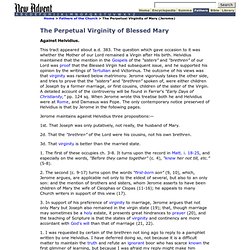 CHURCH FATHERS: The Perpetual Virginity of Mary (Jerome)