CHURCH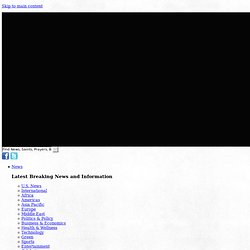 Directory - Catholic Online
Politics & Policy Attorney General Eric Holder might not be in contempt of a Congressional hearing, but he certainly behaved contemptuously in our ... Read More Asia Pacific It's a sign of China's growing middle class - in addition to trying to beat the clock before new regulations go into effect. ... Read More
Home - Consecration
{*style:<b> </b>*} Immaculata Magazine Special Issue December 2011 Click image to download pdf. (size 3.5 megs–may take a few minutes to download)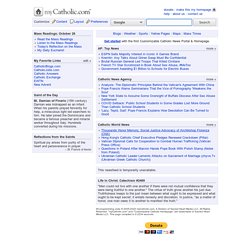 myCatholic.com » Customizable Catholic Homepage
Life in Christ: Catechism #2216 Filial respect is shown by true docility and obedience. "My son, keep your father's commandment, and forsake not your mother's teaching...When you walk, they will lead you; when you lie down, they will watch over you; and when you awake, they will talk with you." "A wise son hears his father's instruction, but a scoffer does not listen to rebuke." All programming code © 2005-2013 myCatholic.com, A Division of Sacred Heart Media LLC.
American Catholic: Franciscan Media: Catholic News Magazine Books Videos
"Catholic Family Vacations: Experience Catholic Familyland a place set apart for your family! Family fun for everyone without leaving God behind!"
Reading 1, Isaiah 50:4-9 4 Lord Yahweh has given me a disciple's tongue, for me to know how to give a word of comfort to the weary. Morning by morning he makes my ear alert to listen like a disciple. 5 Lord Yahweh has opened my ear and I have not resisted, I have not turned away. 6 I have offered my back to those who struck me, my cheeks to those who plucked my beard; I have not turned my face away from insult and spitting.
Daily Readings for Wednesday March 09, 2011 - Daily Readings - Bible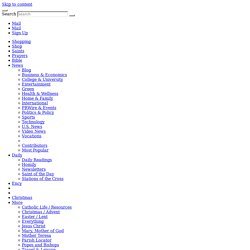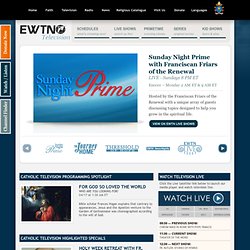 Catholic Television Network
Sunday Night Prime with Franciscan Friars of the Renewal LIVE - Sundays 8 PM ET Encore – Monday 2 AM ET & 9 AM ET Hosted by the Franciscan Friars of the Renewal with a unique array of guests discussing topics designed to help you grow in the spiritual life. View
Mass Times > Home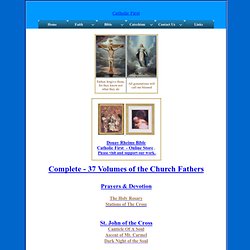 Catholic First - Center for Classic Reading, Prayers and Information
Complete - 37 Volumes of the Church Fathers Prayers & Devotion The Holy Rosary Stations of The Cross St. John of the Cross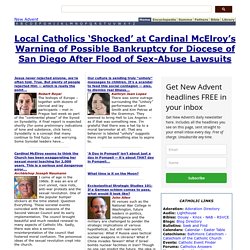 You've gotta see this Wendy's sign... Here's how the Father of Lies operates... Fr.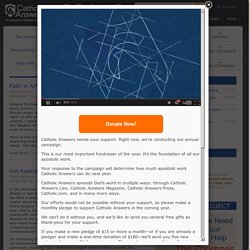 The Lord declares in Isaiah 43:25: I, I am He who blots out your transgressions for my own sake, and I will not remember your sins. Psalm 103:2-3 adds: Bless the Lord, O my soul, and forget not all his benefits, who forgives all your iniquity, who heals all your diseases… Many will use these verses against the idea of confession to a priest. God forgiving sins, they will claim, precludes the possibility of there being a priest who forgives sins.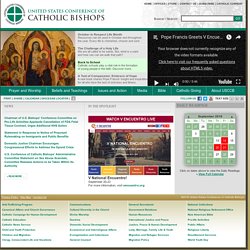 In the Spotlight SPANISH REFLECTIONS FOR HOLY WEEK — See video reflections in Spanish on the Word of God for the Triduum and Easter on our Lent Videos page.VATICAN VIA CRUCIS — The Vatican has published the meditations for the Via Crucis that will be led by Pope Francis around Rome's ancient Colosseum on Good Friday. Join with in those in Rome in praying for abused children, domestic violence victims, prisoners, the abandoned elderly, the unemployed and immigrants facing hostility.EASTER AUDIO RETREAT — Bishop Emeritus Michael D.
Fertility Care and NaProTechnology! is building a culture of life in women's health care through its current programs and services. 40 Days for Life: 40 Days for Life is a focused pro-life campaign with a vision to access God's power through prayer, fasting, and peaceful vigil to end abortion. Sisters of Life: The Sisters of Life is a contemplative / active religious community of women founded in 1991 by John Cardinal O'Connor for the protection and enhancement of the sacredness of every human life.
Catholic Information Network (CIN)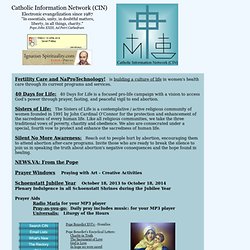 April 16, 2014 — The city council of Dublin, Ireland, honored Irish Jesuit Father Peter McVerry with its Freedom of Dublin award for his work with the homeless over the past 40 years.Read more April 14, 2014 — Marquette University has elected Michael R. Lovell, chancellor of the University of Wisconsin-Milwaukee, as its 24th president and the university's first lay president.Read more April 11, 2014 — Saint Louis University has named Fred P.
The Society of Jesus in the United States
Popular Links Find Mass, Confession or Eucharistic Adoration Anywhere is the United States : www.MassTimes.org Q: What should we do with the left-over babies? A: "In-Vitro Fertilization and Stem-Cell Research" -- Information Letter to U.S. Senator.
CatholicQandA.com -- Catholic Apologetics, Media, Community, Portal
Virtual Rosary
By Way of Love - David Scott "Part biography and part spiritual reading, these pages bring to light little-known stories from Mother Teresa's life that will help you to grow in your love of God." Mother Teresa's Long Dark Night - David Scott For more than fifty years following her initial visions and locutions, Mother Teresa was wrapped in a dark, pitiless silence. 10 Tips for a Good Confession - Father Ed Bloom To make a good confession demands prior preparation.
Monday, April 14, 2014 Blessed Peter Gonzalez (d. 1246) St. Paul had a conversion experience on the road to Damascus. Many years later, the same proved true for Peter Gonzalez, who triumphantly rode his horse into the Spanish city of Astorga in the 13th century to take up an important post at the cathedral. The animal stumbled and fell, leaving Peter in the mud and onlookers amused.
St. Apollonia | Saint of the Day | AmericanCatholic.org
Against Helvidius. This tract appeared about a.d. 383. The question which gave occasion to it was whether the Mother of our Lord remained a Virgin after His birth. Helvidius maintained that the mention in the Gospels of the sisters and brethren of our Lord was proof that the Blessed Virgin had subsequent issue, and he supported his opinion by the writings of Tertullian and Victorinus. The outcome of his views was that virginity was ranked below matrimony.
CHURCH FATHERS: The Perpetual Virginity of Mary (Jerome)