Computer
Currently we provide 36,869 tactical chess problems ranging in difficulty from trivial to ambitious. Your tactical performance will be measured by the Glicko rating system wich takes into account both the difficulty of each problem and the time you take to solve it. You can sign in as guest completely anonymous to get familiar with the chess board interface, browse some problems or just look around. You just need a valid email address to register and join our community. Guía de utilización en Español by GM ICCF Roberto Alvarez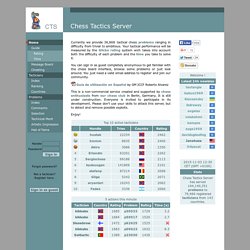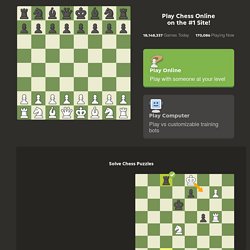 Available languages: Schach - Deutsch Шахматы - Русский Шахи - Українська Chess - English Ajedrez - Español Échecs - Français Scacchi - Italiano Sakk - Magyar Schaken - Nederlands Szachy - Polski Help us finish translating: My language is not listed We are working hard to make Chess.com available in over 70 languages.
Play Against This Computer Chess Master!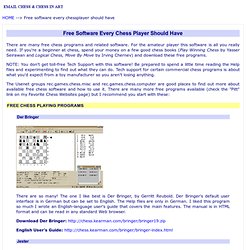 Free Chess Software - Program
Free Software Every Chess Player Should Have There are many free chess programs and related software. For the amateur player this software is all you really need. If you're a beginner at chess, spend your money on a few good chess books (Play Winning Chess by Yasser Seirawan and Logical Chess, Move By Move by Irving Chernev) and download these free programs. NOTE: You don't get toll-free Tech Support with this software!