Chaplin
The adventurer - Charlie Chaplin
Charlie Chaplin's "A Woman"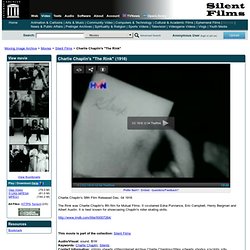 Charlie Chaplin's "The Rink"
<div style="padding:5px; font-size:80%; width:300px; background-color:white; margin-left:auto; margin-right:auto; border:1px dashed gray;"> Internet Archive's<!--'--> in-browser video player requires JavaScript to be enabled. It appears your browser does not have it turned on. Please see your browser settings for this feature. </div>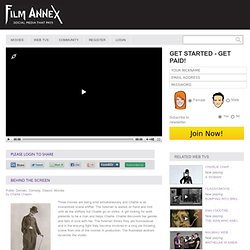 Three movies are being shot simultaneously and Charlie is an overworked scene shifter. The foreman is waited on hand and foot until all the shifters but Charlie go on strike. A girl looking for work pretends to be a man and helps Charlie. Charlie discovers her gender and falls in love with her. The foreman thinks they are homosexual and in the ensuing fight they become involved in a long pie throwing scene from one of the movies in production.
Independent Films » Behind the Screen
Charlie Chaplin's " The Pawnshop"