Chaos Theory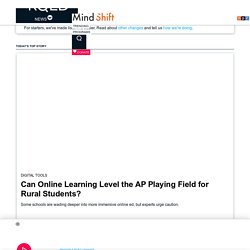 Flickr: Nina Hale By Amanda Stupi Competition.
Chaos Theory and the Sciences of Complexity:Foundations for Transforming Education
diane_chaos_paper.pdf
complexity theory a perspective on education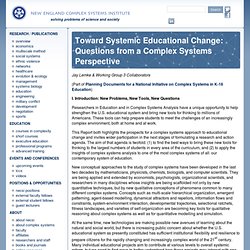 www.necsi.edu New England Complex Systems Institute 238 Main Street Suite 319, Cambridge, MA 02142 Phone: 617-547-4100 Fax: 617-661-7711 Jay Lemke & Working Group 3 Collaborators (Part of Planning Documents for a National Initiative on Complex Systems in K-16 Education ) I. Introduction: New Problems, New Tools, New Questions Researchers in Education and in Complex Systems Analysis have a unique opportunity to help strengthen the U.S. educational system and bring new tools for thinking to millions of Americans.
Toward Systemic Educational Change: Questions from a Complex Systems Perspective
Chaos, Complexity and Language Learning
Scribd
Complexity Theory and Education