Design
Les oeuvres d'arts circuits imprimés de Theo Kamecke
Theo Kamecke est à la base un réalisateur de film documentaire, et au cours de sa carrière et de ses voyages, il s'est trouvé fasciné face au circuits imprimé s .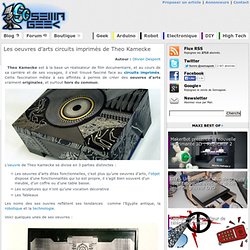 The system, developed by a team of researchers from six EU countries, merges touch-sensitive haptic technology with 3D digital modelling and computer-aided design (CAD) to allow professional designers to feel and shape their creations physically and virtually.
Haptic solution for modelling industrial designs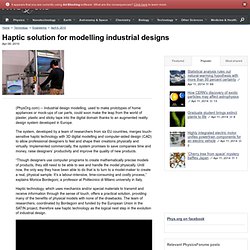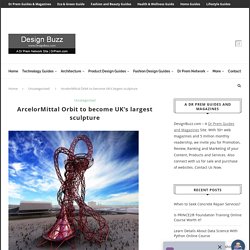 Designed as part of Olympic Games in 2012, the "ArcelorMittal Orbit" by Anish Kapoor is a 115m high public artwork at Olympic Park in London.
ArcelorMittal Orbit To Become UK's Largest Sculpture - The Desig