Inspiration
3 Sprouts – 3 Sprouts. Fácil y Sencillo. Papernstitch handmade blog. Beautiful Life - design news, beautiful art and luxury lifestyle. IHeart Organizing. East Coast Creative Blog — A Whole lot of DIY, A Bit of Life, & A Crazy TV Show! Decorating Cents. DesignRulz - Best recommendations for architecture, product design, interior design and gadgets. C.R.A.F.T. — Ucreate. Life as a Thrifter. One Good Thing by Jillee.
Free Template Maker. Newspaper Gift Bag Tutorial via TipJunkie.com. Earth911.com - Find Recycling Centers and Learn How To Recycle. Uses for vinegar. Unleash the power of white vinegar―an all-purpose cleaner, brightener, herbicide and more.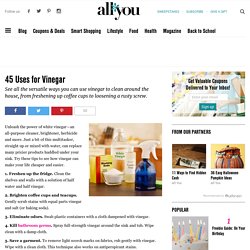 Just a bit of this multitasker, straight up or mixed with water, can replace many pricier products huddled under your sink. Try these tips to see how vinegar can make your life cheaper and easier. Find the Best Deals on Vinegar Near You! 1. Freshen up the fridge. What To Do With Oranges. Yesterday we received an unexpected delivery.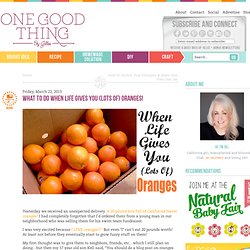 A 20 pound box full of California Navel oranges! I had completely forgotten that I'd ordered them from a young man in our neighborhood who was selling them for his swim team fundraiser. I was very excited because I LOVE oranges!!! Bug Killers. We don't want them in our homes but fighting bugs can get expensive.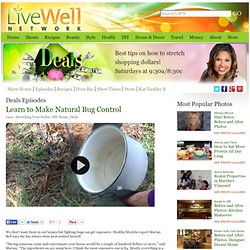 Healthy lifestyle expert Marian Bell says she has always done pest control herself. "Having someone come and exterminate your house would be a couple of hundred dollars or more," said Marian, "The ingredients we are using here, I think the most expensive one is $4. Mostly everything is a dollar, $2. You don't have to do it every month. You only have to change quarterly. " Design Seeds®: For All Who Love Color.
---