Insurance Companies
L'UNION CANADIENNE
Ukrainian Mutual Benefit Association
Sun Life mobile
La Société de l'assurance automobile du Québec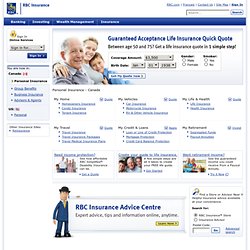 Skip Header Navigation RBC.com | Français | Contact Us | Site Map | Sign In Sign In Online Services
RBC Insurance
Car Insurance - Home Insurance - TD Insurance Meloche Monnex
CIGNA
main
Home | CPIX
The Energy Insurance Group (EIG) provides insurance solutions to the Energy industry. It is a non-profit insurance program created by and for the Canadian upstream energy companies to control insurance costs, maintain stable long-term rates and build solid relationships based on honesty and integrity. EIG can help you control your insurance costs with three broad types of coverage customized to meet the needs of upstream explorers, producers and operators. Not all risks are created equal. We know how to reduce the cost of risk. If you would like a quote, please contact our exclusive broker: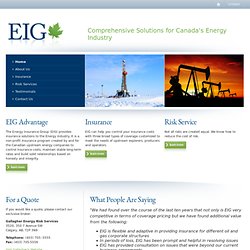 Canadian Premier Life Insurance Company and Legacy General Insurance Company offer you a wide range of innovative products to help you find coverage options that best suit you and your loved ones' needs. We can offer you group life, accident, sickness and credit insurance solutions. We maintain our industry wide reputation for quality insurance products, like up to $1,000,000 of Accidental Death and Dismemberment insurance that provides you cash benefits for accidental death regardless of any other coverage you may have and no matter where you are in the world.
Canadian Premier Life Insurance Company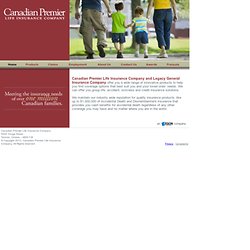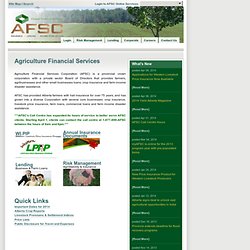 Agriculture Financial Services Corporation (AFSC) is a provincial crown corporation with a private sector Board of Directors that provides farmers, agribusinesses and other small businesses loans, crop insurance and farm income disaster assistance. AFSC has provided Alberta farmers with hail insurance for over 75 years, and has grown into a diverse Corporation with several core businesses: crop insurance, farm loans, commercial loans and farm income disaster assistance.
AFSC - Home