Collaboration
Community Management ROI/analysis
Coopération entrepreneurs croissance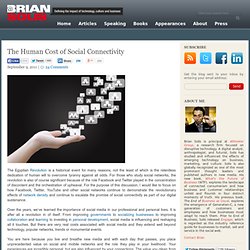 The Human Cost of Social Connectivity
inShare259 The Egyptian Revolution is a historical event for many reasons, not the least of which is the relentless dedication of human will to overcome tyranny against all odds. For those who study social networks, the revolution is also of course significant because of the role Facebook and Twitter played in the concentration of discontent and the orchestration of upheaval. For the purpose of this discussion, I would like to focus on how Facebook, Twitter, YouTube and other social networks continue to demonstrate the revolutionary effects of network density and continue to escalate the promise of social connectivity as part of our digital sustenance. Over the years, we've learned the importance of social media in our professional and personal lives.
Revenue Sharing Platforms
Real-World Insights And Collective Professional Intelligence On Finance. Finance Forum which enables discussions for financial advice and financial management issues. The Finance section of Cite.Communities.
Finance Management Community Knowledgebase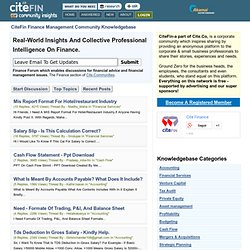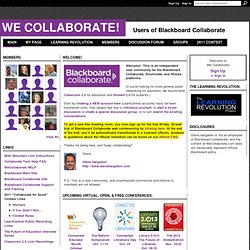 Welcome! This is an independent user community for the Blackboard Collaborate, Elluminate, and Wimba platforms. (If you're looking for more general public networking for education, we recommend Classroom 2.0 for educators and Student 2.0 for students.) Start by creating a NEW account here (LearnCentral accounts have not been transferred over), then please feel free to introduce yourself, to start a forum discussion or create a special discussion group, or to just search the existing conversations. To get a new free meeting room, you now sign up for the free 30-day, 25-seat trial of Blackboard Collaborate web conferencing by clicking here. At the end of the trial, you'll be automatically transitioned to a 3-person vRoom.