Buddhism
BuddhaFest Online Film Festival
I CAN'T count how many would-be meditators have come to me in despair and admitted that they just don't get it. Meditation is beyond them, they say.
What to Expect When You're Reflecting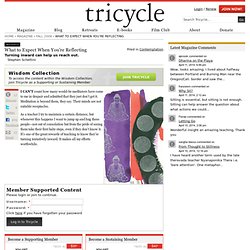 Old Wine, New Bottles
Lama Surya Das, the American founder of the Dzogchen Foundation, a lay practice center in Cambridge, Massachusetts, was born Jeffrey Miller in Brooklyn, New York, in 1950. He spent nearly thirty years studying with many of the great spiritual masters of Tibet, including Kalu Rinpoche, Dilgo Khyentse Rinpoche, Gyalwa Karmapa, and Nyoshul Khenpo Rinpoche.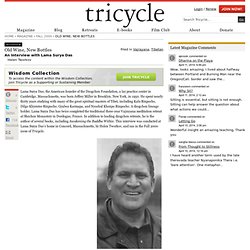 Dharma Punx
Drukpa Nuns
Drukpa Publications
Gallery | Tricycle Magazine
Falun Dafa (Falun Gong)
Falun Dafa (also called Falun Gong) is an advanced self-cultivation practice of the Buddha School.
WHEN I TALK ABOUT MIND, I'm not just talking about my mind, my trip. I'm talking about the mind of each and every universal living being. The way we live, the way we think-everything is dedicated to material pleasure.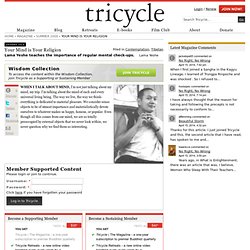 Your Mind is Your Religion | Tricycle Magazine