Buddhism and Yoga
Illustration by Shannon Orcutt
The Ultimate Guide to Yoga Lingo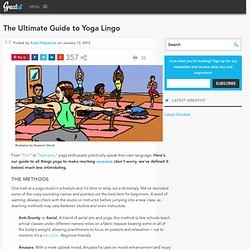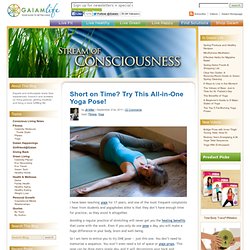 I have been teaching yoga for 17 years, and one of the most frequent complaints I hear from students and yogaphobes alike is that they don't have enough time for practice, so they avoid it altogether. Avoiding a regular practice of stretching will never get you the healing benefits that come with the work. Even if you only do one pose a day, you will make a huge difference in your body, brain and well-being. So I am here to entice you to try ONE pose — just this one. You don't need to memorize a sequence. You won't even need a lot of space or yoga props.
Your Custom Online Yoga Video based on your ability and time available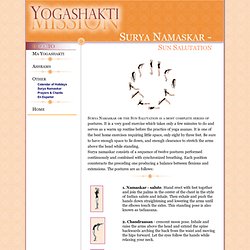 Surya Namaskar or the Sun Salutation is a most complete series of postures. It is a very good exercise which takes only a few minutes to do and serves as a warm up routine before the practice of yoga asanas.
Hip Opening Sun Salutation ( With Sound! )
Yoga for the Core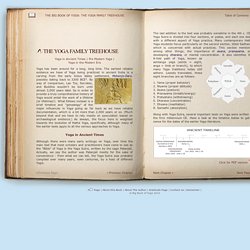 Yoga has been around for a long, long time.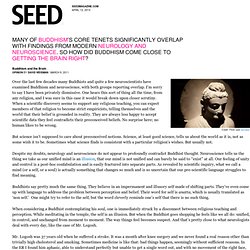 Credit: Flickr user eschipul Over the last few decades many Buddhists and quite a few neuroscientists have examined Buddhism and neuroscience, with both groups reporting overlap. I'm sorry to say I have been privately dismissive.
Yoga Journal's Yoga Poses channel has a comprehensive index of all the most popular yoga poses. Explore different asanas, or build your own sequence with our interactive sequence builder. For each pose, you'll find detailed images and explanations of how to get into the pose, breathe in it, and incorporate it into an enlightening routine. You can even watch videos from experts.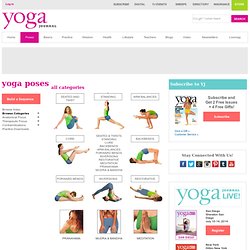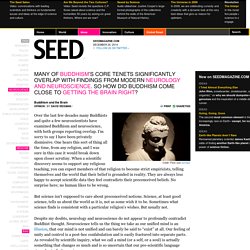 Credit: Flickr user eschipul