Ninja Lounge
Internet scan finds thousands of device flaws, system weaknesses
LOUISVILLE, Ky. --- A scan of the Internet over 20 days has yielded terabytes of data and also some alarming weaknesses including misconfigured routers, vulnerability riddled databases and more than 1,000 exposed passwords. The Internet has gone from this nebulous scary thing that's hard to map to … something that you can gain lot of interesting insight by analyzing information like this. HD Moore, Metasploit creator, CSO, Rapid7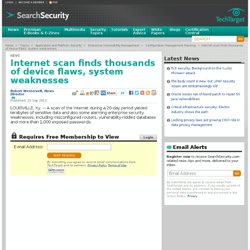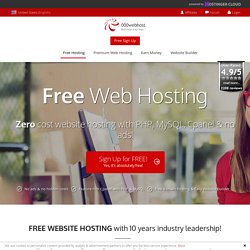 000webhost.com ($0.00 webhost), is an industry leader in providing top class free web hosting services without advertising! There are no hidden costs, no adverts, and no restrictive terms. Lightning fast speeds, maximum reliability and fanatical user support are just a few of the features you'll receive with our service. We are probably the only free web hosting company that has proof for "99% uptime guarantee".
The Rise of Nimble Medicine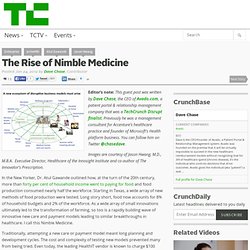 Editor's note: This guest post was written by Dave Chase, the CEO of Avado.com, a patient portal & relationship management company that was a TechCrunch Disrupt finalist. Previously he was a management consultant for Accenture's healthcare practice and founder of Microsoft's Health platform business. You can follow him on Twitter @chasedave.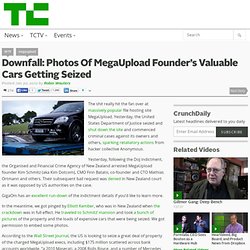 Downfall: Photos Of MegaUpload Founder's Valuable Cars Getting Seized
The shit really hit the fan over at massively popular file hosting site MegaUpload. Yesterday, the United States Department of Justice seized and shut down the site and commenced criminal cases against its owners and others, sparking retaliatory actions from hacker collective Anonymous. Yesterday, following the DoJ indictment, the Organised and Financial Crime Agency of New Zealand arrested MegaUpload founder Kim Schmitz (aka Kim Dotcom), CMO Finn Batato, co-founder and CTO Mathias Ortmann and others. Their subsequent bail request was denied in New Zealand court as it was opposed by US authorities on the case.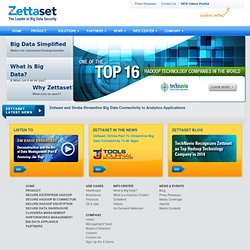 Zettaset - Easy Big Data Deployment
Zettaset Customer Install Base Grows 200% in 2013 Zettaset Delivers Data Encryption Capabilities for Hadoop Zettaset and Actian Combine Hadoop & Advanced Data Analytics into Powerful Enterprise-Class Big Data Solution Zettaset Selects Skytap Cloud to Accelerate Software Development and Test by 200% USE CASESHealthcareBioscienceFinancialOil & Gas INFO CENTER Collateral Videos On Demand Webinars
Is it really Zeus vs. Anonymous?
The word from Symantec is that supporters of the world's most famous, if loosely organized, hacker group got hacked themselves. The word from the alleged victim, Anonymous, is a ferocious denial that it ever happened. So, were Anonymous supporters really duped into installing the Zeus botnet that steals their confidential information, including email login information, banking user names and passwords? Yes, according to Symantec, which reported late last month that an unknown hacker modified a link to "Slowloris," a popular Distributed Denial of Service (DDoS) attack tool, which then directed users to a Zeus bot Trojan instead.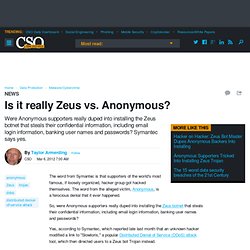 Let's assume you finished the analysis of Blacole's obfuscated Javascript (see my earlier diary today), and you are still left with a code block like this and you wonder what it does. The first step in Shell Code analysis is to "clean it up", in the case at hand here, we have to remove those spurious "script" tags because they would trip us up in any of the following steps. Once we're left with only the actual unicode (%uxxyy...) , we can turn this into printable characters: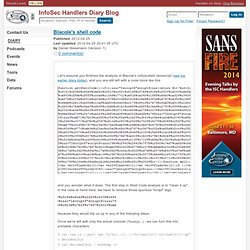 Blacole's shell code
Security Software & Tools
Can time be stopped, captured or even known? Does it exist, or is it all just an illusion? Karim Sahib / AFP/Getty Images
Is Time An Illusion? From The Buddha To Brian Greene : 13.7: Cosmos And Culture
NASA TV's NTV-1 (PUBLIC) and NTV-3 (MEDIA) CHANNELS NOW IN HD NASA Television's NTV-1 (Public) and NTV-3 (Media) channels are now transmitting in high definition. NASA Television's Public Channel (NTV-1), the "NASA TV" most often carried by cable and satellite service providers, provides coverage of NASA missions and events, plus documentaries, archival and other special programming. NASA TV's Media Channel (NTV-3) provides mission coverage, news conferences and relevant video and audio materials to local, national and international news-gathering organizations.
TV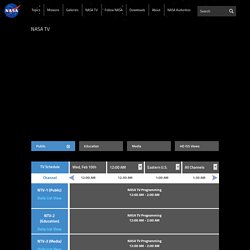 Leadership & entrepreurship