Brandalism
Banksy - Dale Zak - Picasa Web Albums
_ljaif1CS471qbq86qo1_500.jpg (500×335)
_ljf1iyfOar1qhy07mo1_500.jpg (500×431)
Banksy - Paris Hilton
Graffiti Analysis 3.0 on Vimeo
Greenpeace
SOTSART by Alexander Kosolapov
Monday, January 13, 2014 Home » Category Archive "projects | проекты" The Angel of Cholesterol Read the rest → Hero, Leader, God Read the rest →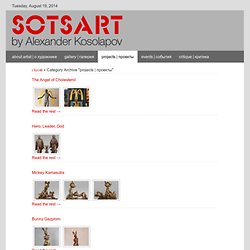 by Alexander Kosolapov ::: projects
the yes men
The Yes Men Fix The World, P2P Edition FULL MOVIE (2009) (HQ)
World Trade Organization Spoof
The creeping corporatisation of schools, libraries and other public buildings, which are gradually being daubed with company logos and slogans. Coined by graffiti artist Banksy, and expounded on in his book "Wall and Piece" "Have you been in a Yahoo! taxi yet? Brandalism at its finest", "Our high school has been Brandalized by Pepsi" When luxury brands become debased, by their vulgar consumers.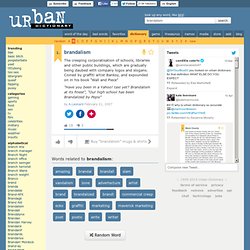 brandalism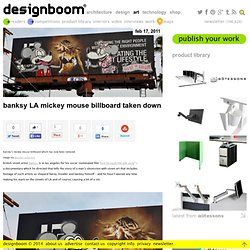 banksy LA mickey mouse billboard taken down
bansky's mickey mouse billboard which has now been removed image via wooster collective british street artist banksy is in los angeles for his oscar-nominated film 'exit through the gift shop' - a documentary which he directed that tells the story of a man's obsession with street art that includes footage of such artists as shepard fairey, invader and banksy himself - and he hasn't wasted any time making his mark on the streets of LA and of course, causing a bit of a stir. detail of mickey mouse having a cocktail image courtesy of wooster collective one of the most talked about pieces in recent days has been an image of a drunken mickey mouse, putting his arm around a scantily-clad model, with minnie mouse watching off to the side, which bansky painted over a billboard advertisement for las vegas company the light group.
Behind the Logo - a set on Flickr
Trust: Lifeblood Of Brands
Dans la famille marque qui pue…
Dove Onslaught (video)
Simpsons