Bookmark
Pinterest - http://pinterest
Bookmarklet Widget
Add bookmark
Public marks
Choose An Excellent Auto Body Shop Harrisonburg | url details | folkd.com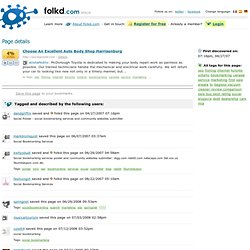 Tagged and described by the following users: dandgriffin saved and
Discover, Blink & Share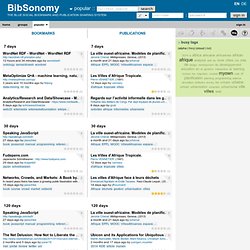 On April 1, 1976, the original Apple Computer, also known retroactively as the Apple I was demonstrated for the first time in July 1976 at the Homebrew Computer Club in Palo Alto, California. The Apple I was a personal computer released by the Apple Computer Company designed and hand-built by Steve Wozniak.
popular
Submission
login or register
Scholar
Blackboard Scholar is built right into the Blackboard Learning System, for easy integration of relevant, reliable resources and dynamic streams from Scholar, directly into the course.
GetBoo.com - SourceForge
News Articles - Dropjack Web News
Search
diigo
delicious
Delicious.com - Discover Yourself!
ur right somehow, but we still need these sites to find useful resourses sometimes by eiliswen Dec 23
same feelin there, and glad it could help by eiliswen Dec 8
Top Sites on the Internet - Top Websites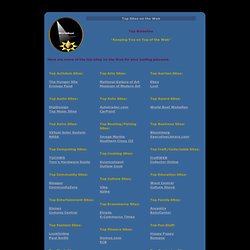 Top Activism Sites: The Hunger Site Ecology Fund Top Audio Sites: