Body Building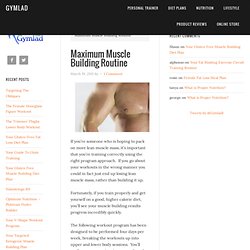 If you're someone who is hoping to pack on more lean muscle mass, it's important that you're training correctly using the right program approach.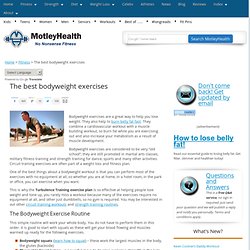 Bodyweight exercises are a great way to help you lose weight.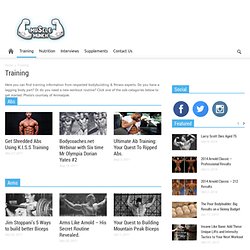 Here you can find training information from respected bodybuilding & fitness experts.
Think of this list as the Academy Awards of getting bigger, stronger and leaner: It's a collection of tips that represent total domination in the gym. Each "best" selection was chosen based on either bona fide scientific data, overwhelming anecdotal evidence by hardcore gym rats around the world or both. Looking for the best way to add thickness to your arms, carve out a six-pack or throw around more weight than you ever have?