Blogs Web marketing
Création site Internet et référencement : Blog SEO agence web AXENET.
Outils
Blog | Google Analytics, SEO and PPC blog. Share Your Goals in Google Analytics First there was the honorable GoalCopy plugin for Firefox, which ruled the kingdom for many (internet) years.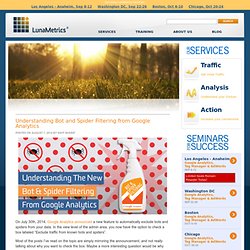 This tool gave you the magical ability to copy goals from one profile (remember when that's what they were called?) To another with ease. And the peasants rejoiced. But then came v5 of Google Analytics, and with this new design the failings of the old king. Blog seo techniques & conseils référencement google | Florian Karmen.
Linking
Redaction de contenu. The Analytics Factor. Marketing en ligne: Adsense, Adwords, SEO, Web 2.0, blog, buzz… » Deeper Web-Analytics - Blog Analytics. E-humeurs : Blog Référencement, Réseaux sociaux et Web.
---