Blogs mode
JEANNE DAMAS. STYLE'N-a personal style blog - STYLE'N. Blog. Siouxie and the laces. Violette tannenbaum | ♥ mode ♥ couture ♥ vintage ♥ douceurs ♥ Fashion Photography Blog | Lost in the Haze. Trop Rouge. Brussels Fashion Flu. Ruinée mais stylée. FrouFrouu.
Natalie Off Duty. Material Girl Collection | Denim Short-Shorts. DISCOVERY. Le monde de Tokyobanhbao: Blog mode, blog gourmand, photos de mo. Eat Drink Chic. Cocorosa.
Adeline Rapon. Daily Fashion Boost. LES COMPOSANTES. Copenhagen Street Style. All the pretty birds. Balibulle – Etats d'âme vestimentaires et stylistiques. Fashion is a Playground. Carolines mode. Et pourquoi pas Coline: blog mode, tendances et photos. What I Wore.
WhatIWore: Yesterday was a pretty good day.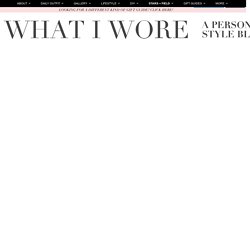 It was warm enough to ditch my trench by noon and I had some promising doctor's appointments that left me feeling a lot more optimistic (baby is fine, I'm just dealing with some issues that I hope are resolved soon!). Outfit wise, another super simple combo - skinny jeans, a crisp white tee, classic trench and flats and a great fringed spring scarf. A great basic look for any woman, pregnant or not! Blue is in Fashion this Year. Café Mode, l'oeil d'une parisienne (presque) à la page - Lexpres. A-t-on jamais autant pensé à ce qu'on mange?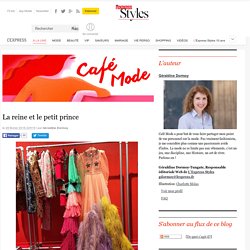 Je ne peux plus ouvrir un magazine sans lire quelque chose sur l'alimentation sans gluten. Sur Instagram, c'est à qui photographiera l'assiette la plus appétissante. Autour de moi, tout le monde a un avis sur les cures détox et chacun cherche son AMAP. Personnellement, j'aime trop manger pour me lancer dans une cure de jus et je suis trop paresseuse pour me commander un panier bio, mais globalement, entre mes séances chez Zermati et les photos de mes plats sur Instagram, on ne peut pas dire que je sois hermétique à toute influence extérieure. Je croyais toutefois en rester là lorsque, récemment, j'ai réalisé que j'étais décidément peu de chose face à l'environnement dans lequel je baigne.
Brèves de style. Your Own Personal Shopper. Fashion Tadpole. New Look Blog. Sofia Street Style. Garance doré. Mademoiselle Quincampoix | Punky b's fashion diary. On The Corner. THE FASHIONALISTS. Magnetic Baby. Mode d'amour. Le Blog de Betty : Blog mode, blog tendances, photos de mode. MODEDORF. Style Scrapbook. Just idag är jag stark - Dare matt - lisaplace - en blogg från D.
Slanelle Style. Sonia Fashion Box : Blog mode, blog tendances, shopping, photos. Style Bubble. The Blonde Salad. The cherry blossom girl. Streetgeist | Street Style Photography Athens, Greece. Vanessa Jackman. StockholmStreetStyle. Street Peeper | Global Street Fashion and Street Style.
---