Blog carnivals
The Independent | Opinions | Leading Articles | Commentators | Letters
On loan from another museum, The Museum of Curiosities , Tom Clarke has on exhibit Symbiosis . He shows a mauve stinger jellyfish ( ) and a larval fish that seems to be using the jellyfish as both protection and food.
Circus of the Spineless 55: Museum of Invertebrate Art « Wild About Ants
Blog Festival | Science
Mad Hatter: Would you like a little more tea?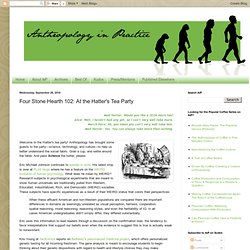 Anthropology in Practice: Four Stone Hearth 102: At the Hatter's Tea Party
Ad Support : Nano Technology Netbook Technology News Computer Software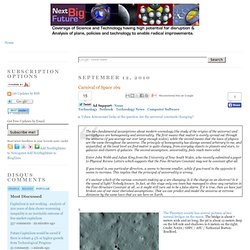 Carnival of Space 169
Hook, Line and Linker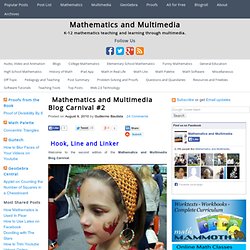 Mathematics and Multimedia Blog Carnival #2 « Mathematics and Multimedia
Carnival of Mathematics 69 « JD2718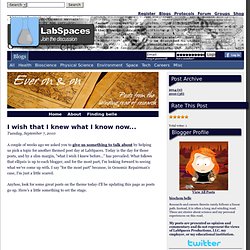 I wish that I knew what I know now...
Tuesday, September 7, 2010
Anthropologists can study civilizations by examining their tools.
Tools for a scientist: September Scientiae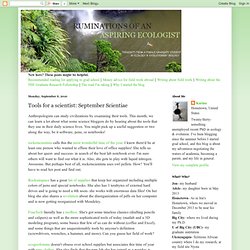 The Molbio Carnival: second edition « Thoughtomics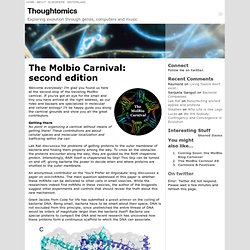 Welcome everybody! I'm glad you found us here at the second stop of the traveling MolBio carnival. If you've got an eye for the small and tiny you have arrived at the right address, as our rides and bazaars are specialized in molecular and cellular biology!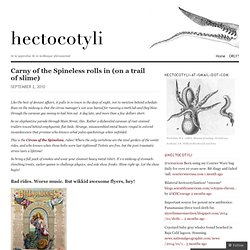 Carny of the Spineless rolls in (on a trail of slime) « hectocotyli
Like the best of deviant affairs, it pulls in to town in the deep of night, not to mention behind schedule.
Blog Carnivals: what, how and why? « Science Blogging Aggregated
19 Aug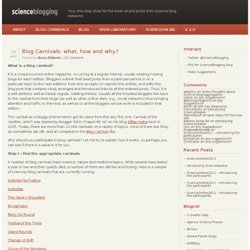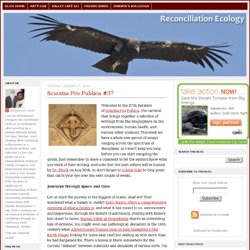 Welcome to the 37th iteration of Scientia Pro Publica , the carnival that brings together a selection of writings from the blogosphere on the environment, human health, and various other sciences.
Reconciliation Ecology: Scientia Pro Publica #37
As you're all aware, I was asked to host online Grand Rounds this week. So thank you all for coming! I'll be returning to my regularly scheduled whining tomorrow.
Welcome to Grand Rounds, year 7!
A Cartoon Guide to Becoming a Doctor
Carnal Carnival #1 – Essentials of Elimination
It is a good thing that transmission of smells over the Web has not been worked out yet, as this carnival would unlikely be smelling of roses… This month's topic of the Carnal Carnival is, as you may already have heard, poop. Yes, excretion, defecation, elimination and the resulting products. All things colonic.
The Giant's Shoulders
The summer is almost over, but we can try to remain in the summery mood just a little bit longer. Perhaps we can go to a medical conference held at a luscious tropical island resort, listen to presentations, chat in the hallways, and then have great fun at the bar in the evenings.
Grand Rounds Vol. 6 No. 49 – a conference in a tropical island resort
Despite it being summer holidays there were a lot of submission for the latest Scientia Blog Carnival: Scientia Pro Publica. So let's start.
Scientia Pro Publica #38