Website
Webzai
Transposh WordPress Translation
Transposh translation filter for WordPress offers a unique approach to blog translation.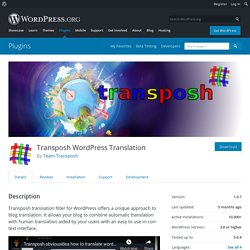 Creating a restaurant website can be very challenging for a developer because there is not a single product to sell or show and they have to promote the real feeling of the restaurant's environment as well.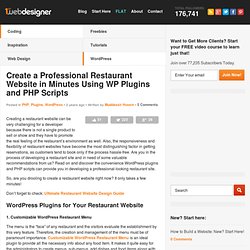 Create Restaurant Website in Minutes Using WP Plugins and PHP Scripts
WordPress out of the box is already technically quite a good platform for SEO, this was true when I wrote my original WordPress SEO article in 2008 and it's still true today, but that doesn't mean you can't improve it further!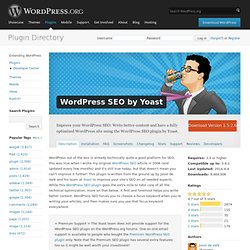 Facebook Comments
The affordable gastronomy's iPad POS system on Apple's iOS devices. POS software.
The Ultimate Guide to Implementing Facebook Comments on your Blog
Using Facebook Comments on your blog offers your readers a way to instantaneously comment on posts, as well as to share them without having to do any work. If you think this type of commenting system will suit your audience, read on to find out how you can implement it the right way. Step 1: Create A Facebook App
Support » Can you Make a Body Background Image Clickable?
Create A Floating Social Bar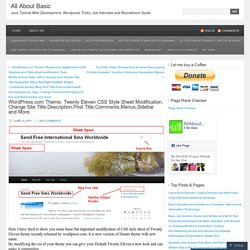 Wordpress.com Theme: Twenty Eleven CSS Style Sheet Modification. Change Site Title,Description,Post Title,Comments,Menus,Sidebar and More. « All About Basic
Here I have tried to show you some basic but important modification of CSS style sheet of Twenty Eleven theme recently released by wordpress.com.
Over on the WordPress forum a question came up about adding social media icons to the navigation bar in a twenty eleven child theme, answers were given changing code in the header.php file.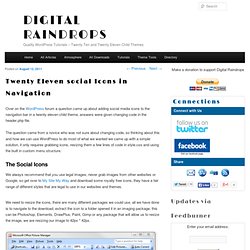 Twenty Eleven social Icons in Navigation | | Digital RaindropsDigital Raindrops
Formatting text pt. 1: blank lines, alignment, wrap-around, two columns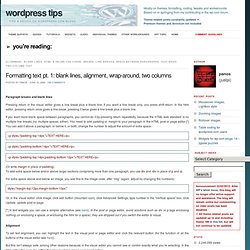 Paragraph breaks and blank lines