Bitcoin
Michael Jackson is a software engineer, entrepreneur and venture capital investor at Mangrove Capital Partners. The most significant issue affecting the adoption of cybercurrencies is the safety of bitcoin holdings. This is a fundamental deficiency of what is a software-defined asset, totally accessible instantaneously and online.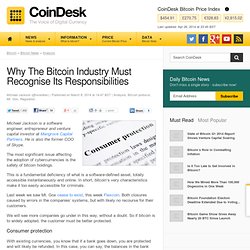 Why The Bitcoin Industry Must Recognise Its Responsibilities
Bitcoin's Development Visualized (up to v0.9)
In One Month, Everyone In Iceland Will Own Cryptocurrency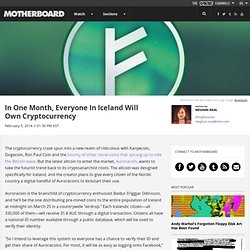 Auroracoin sure does have a nice logo.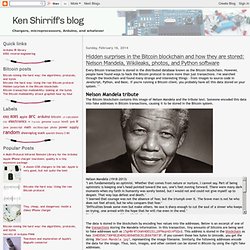 Every Bitcoin transaction is stored in the distributed database known as the Bitcoin blockchain.
Hidden surprises in the Bitcoin blockchain and how they are stored: Nelson Mandela, Wikileaks, photos, and Python software
How it Works
The Future Of Money: Creating New Wealth, Work and a Wiser World: Amazon.co.uk: Bernard Lietaer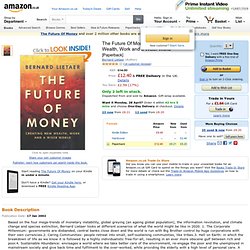 The Future Of Money is a bold and ambitious attempt to show how root-and-branch reform of the global monetary system can help to solve some of the most pressing problems facing the world. The author's particular focus is on complementary currencies: local, relatively informal exchange systems which operate within a given community, and which are not necessarily created by bank debt, but by everyday transactions between members of the community.
Deviant Economy & Bitcoins
Visualisations, Infographics & Graphs
other interesting crypto currencies
Bitcoin & Alt-Coin News (Month-Year)