BIRDS
This team is dedicated to finding the very best information about BIRDS on the internet!
Yellow-bellied Asity (Neodrepanis hypoxanthus) Birdchick. The Owl Pages - About Owls - photos, calls, books, art, mythology and more. Birds. At age 62, albatross hatches a chick. By Paul Rogers progers@mercurynews.com Posted: 02/07/2013 09:19:19 AM PST0 Comments|Updated: about a year ago November 2012: Wisdom (left) and her mate at the containing the couple's egg.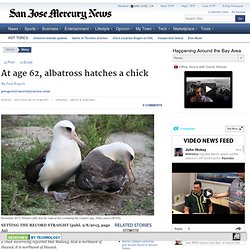 (Pete Leary/USFWS)
WATER BIRDS. Wonderful Bird Photography. THE JOY OF BIRDS. PARROTS. HUMMINGBIRDS. BIRDS of PREY. Owls.
---