Biomass
Epilogue: Farmer takes the waste and odor out of hog manure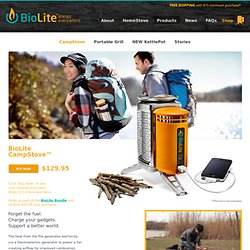 How It Works - BioLite Stove
Click "Buy Now" to see user reviews and video Ships in 1-2 business days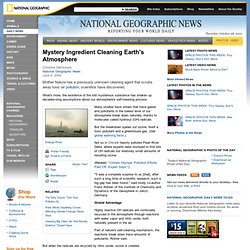 June 4, 2009
Mystery Ingredient Cleaning Earth's Atmosphere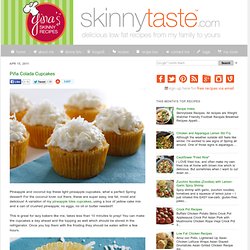 Piña Colada Cupcakes
Pineapple and coconut top these light pineapple cupcakes, what a perfect Spring dessert! For the coconut lover out there, these are super easy, low fat, moist and delicious!
biofuels_compare.gif (GIF Image, 828x491 pixels)
Scharlemann_et_al_2008.pdf (application/pdf Object)
The Carbon Footprint of Biofuels: Can We Shrink It Down to Size in Time?
Biomass Rules, LLC
Biomass is biological material derived from living, or recently living organisms. It most often refers to plants or plant-derived materials which are specifically called lignocellulosic biomass.[1] As an energy source, biomass can either be used directly via combustion to produce heat, or indirectly after converting it to various forms of biofuel. Conversion of biomass to biofuel can be achieved by different methods which are broadly classified into: thermal, chemical, and biochemical methods.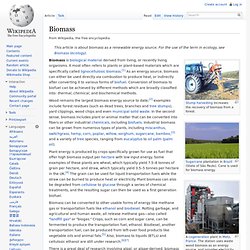 Dell-Point
KiOR – Redefining Oil - Home
Virent Energy Systems, Inc.
Welcome to the IEA Bioenergy Task 38 Website
Biomass Rules, LLC
Aebiom - European Biomass Association
EUBIA - European Biomass Industry Association: Home
Biomass Energy Crop & Biomass Power Working Group.
Biomass Power and Thermal | Biomassmagazine.com
Improved Biomass Cooking Stoves | This site exists to help people develop better stoves for cooking with biomass fuels in developing regions.
IEA Bioenergy: An international Collaboration in Bioenergy
IEA BioEnergy Agreement Task 33: Thermal Gasification of Biomass (home)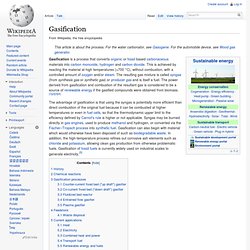 Gasification
Gasification is a process that converts organic or fossil based carbonaceous materials into carbon monoxide, hydrogen and carbon dioxide. This is achieved by reacting the material at high temperatures (>700 °C), without combustion, with a controlled amount of oxygen and/or steam.
Bioenergy News, Bioenergy Articles, Bioenergy Photos
UW Biotechnology Center
HomePage : HEDON Household Energy Network
Biopact | Home
Bixby Energy