Biomass
How It Works - BioLite Stove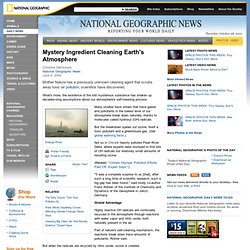 June 4, 2009
Mystery Ingredient Cleaning Earth's Atmosphere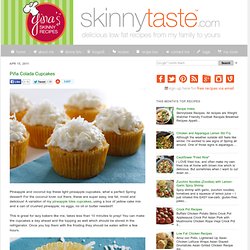 Piña Colada Cupcakes
Pineapple and coconut top these light pineapple cupcakes, what a perfect Spring dessert! For the coconut lover out there, these are super easy, low fat, moist and delicious!
biofuels_compare.gif (GIF Image, 828x491 pixels)
Scharlemann_et_al_2008.pdf (application/pdf Object)
The Carbon Footprint of Biofuels: Can We Shrink It Down to Size in Time?
Biomass Rules, LLC
Biomass is biological material from living, or recently living organisms, most often referring to plants or plant-derived materials. [ 1 ] As a renewable energy source , biomass can either be used directly, or indirectly—once or converted into another type of energy product such as biofuel . Biomass can be converted to energy in three ways: thermal conversion , chemical conversion , and biochemical conversion . Historically, humans have harnessed biomass derived energy products since the time when people began burning wood to make fire. [ 2 ] In modern times, the term can be referred to in two meanings.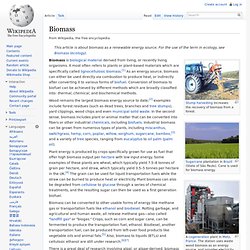 Dell-Point
KiOR – Redefining Oil - Home
Virent Energy Systems, Inc.
Welcome to the IEA Bioenergy Task 38 Website
Biomass Rules, LLC
Aebiom - European Biomass Association
EUBIA - European Biomass Industry Association: Home
Biomass Energy Crop & Biomass Power Working Group.
Biomass Power and Thermal | Biomassmagazine.com
Improved Biomass Cooking Stoves | This site exists to help people develop better stoves for cooking with biomass fuels in developing regions.
IEA Bioenergy: An international Collaboration in Bioenergy
IEA BioEnergy Agreement Task 33: Thermal Gasification of Biomass (home)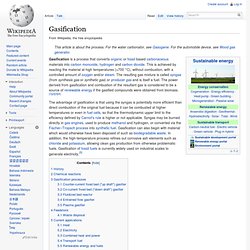 Gasification
Gasification is a process that converts organic or fossil based carbonaceous materials into carbon monoxide , hydrogen and carbon dioxide . This is achieved by reacting the material at high temperatures (>700 °C), without combustion, with a controlled amount of oxygen and/or steam .
Bioenergy Feedstock Information Network (BFIN) Administration Site
Bioenergy News, Bioenergy Articles, Bioenergy Photos
UW Biotechnology Center
HomePage : HEDON Household Energy Network
Biopact | Home
Bixby Energy