Times&numbers
Timeline of Medical Biotechnology | An Introduction to Biotechnology
The Tree of Life Gets a Makeover
PLoS GeneticsResearchers mapped evolutionary relationships among families of seed plants. Darwin called it the "abominable mystery": the reason for a sudden explosion of diverse flowering plants in the fossil record. Biologists have pondered the issue for years but were hampered by the absence of full studies of some plants and a lack of sophisticated tools for analyzing large genetic data sets.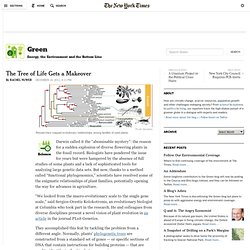 We traditionally think about the tree of life in terms of Kingdoms: plants, animals, fungi, bacteria, etc. Genetics has really revolutionized the way we think about the tree of life and, because our classifications should reflect ancestry (that is, who is more closely related to whom), it has actually called into question a lot of our traditional classifications.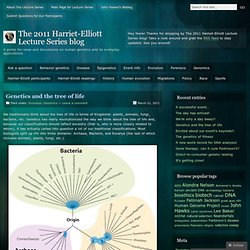 Time Tree :: The Timescale of Life
History of Life by Jesse Brunner on Prezi
History of Life on Earth by scott ketcham on Prezi
The History of Life on Earth by Robert Patierno on Prezi
Some cells are visible to the unaided eye The smallest objects that the unaided human eye can see are about 0.1 mm long. That means that under the right conditions, you might be able to see an ameoba proteus, a human egg, and a paramecium without using magnification.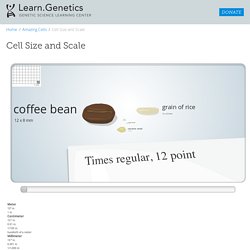 BioNumbers - The Database of Useful Biological Numbers