Tutos, méthodes, définitions
Mardi 26 juin 2012 2 26 /06 /Juin /2012 13:40 Des mots, des mains, un appareil photo et un ordinateur, vous mélangez et vous obtenez... Les mots des mains ! Les élèves de cycle 3 de l'école des Soarns à Orthez ont réalisé, avec l'aide de la Cyber-base mobile, un petit film d'animation avec des mots anglais qu'ils ont appris. La technique utilisée est le "stopmotion" ou "animation image par image".
Les mots des mains - Le blog de la Cyber-base Béarn des Gaves Orthez Puyoo Salies de Béarn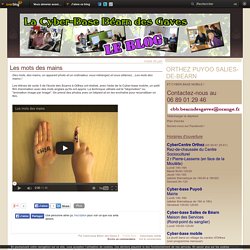 Carlos Lascano Stop Motion Tutorial With CineSlider on Vimeo
Stop Motion
Bullet time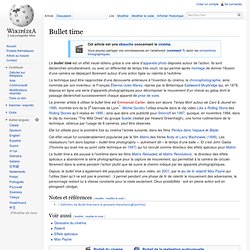 Un article de Wikipédia, l'encyclopédie libre. Le bullet time est un effet visuel obtenu grâce à une série d'appareils photo disposés autour de l'action. Ils sont déclenchés simultanément, ou avec un différentiel de temps très court, ce qui permet après montage de donner l'illusion d'une caméra se déplaçant librement autour d'une action figée ou ralentie à l'extrême. La technique peut être rapprochée de travaux antérieurs à l'invention du cinéma, par les travaux photographiques de Eadweard Muybridge. Il dispose une série d'appareils photographiques pour décomposer le mouvement d'un cheval au galop. Cette technique sera plus tard adaptée pour des besoins artistiques ou techniques.
La Video Virale Selon Pinkanova
Hey there, you sentimental sugarplums, Although the calendar year may be a bit arbitrary, a fresh January does provide us with a specified time to think over the last 365 days. I find that the Memory Bank is a great way to fondly recall and document our annual trip around the sun. Memory Banks are an excuse to take a look back through all the videos on your phone, the footage that didn't quite make it into your summer vacation video, and the scraps of video tucked away into folders within folders.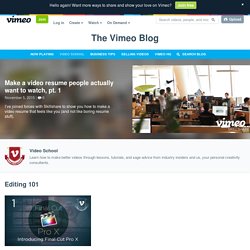 Donnez moi de la vidéo virale !