Data Mining
Hadoop Training Machine | Hadoop Virtual Machine | Hadoop Virtual Training Machine | Cloudera
So, what is OutWit, in a word?
Thank you - OutWit Hub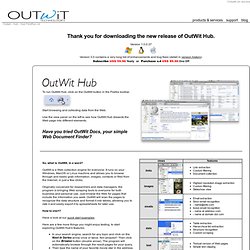 Available KNIME Extensions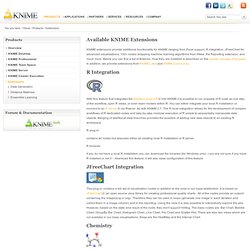 KNIME extensions provide additional functionality for KNIME ranging from Excel support, R integration, JFreeChart for advanced visualisations, 100+ nodes wrapping machine learning algorithms from Weka, the Reporting extension, and much more.
Sign in or create an account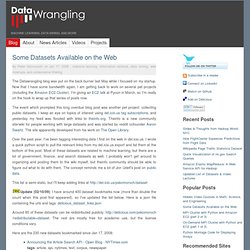 Some Datasets Available on the Web
Web Search and Data Mining
Event: WSDM
Following to my previous post titled " Data Mining Trends (2004-2010): By Country, City and Language ", I am eager to know what are the latest worldwide interests for data mining in 2010.
My Data Mining Weblog » Web Search Interest of Data Mining in 2010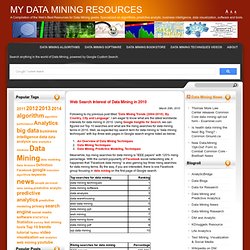 If you're new here, you may want to subscribe to my RSS feed .
Data Mining Research - www.dataminingblog.com | Data Mining Blogs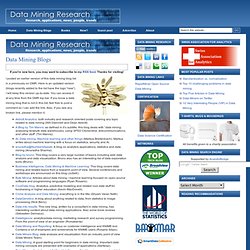 An Introduction to Data Mining-online book « DECISION STATS
i Rate This
Data Mining and Predictive Analytics