Peace First...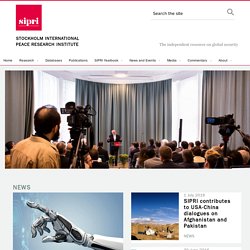 Info Also available in presentation mode… News
Programs & Projects » NationalPeaceAcademy.us
The National Peace Academy offers a variety of programs supporting the full development of the peacebuilder – inner and outer, personal and professional. (Click the titles to expand for more information) National Peacebuilding Peacelearning Certificate Program (NCP) The National Peacebuilding Peacelearning Certificate Program (NCP) provides opportunities for gaining breadth & depth in peacebuilding and peace education or for just testing the waters. Students can take one course, sample a few, or pursue a personalized learning journey toward earning a certificate in Peacebuilding and Peacelearning. Certificate Program courses are available online or as short, in-person intensives and are conducted in partnership with leading educators, universities, and peacebuilding organizations around the country.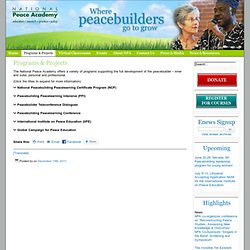 4 new initiatives at NPA! We have a deep duty to help change the world so that violence is no longer the top story on our twitter feeds. And we don't think we've been doing enough. Read about the four new initiatives we are developing. Click here to learn more!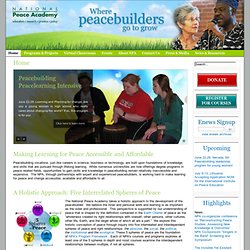 NationalPeaceAcademy.us
Interfaith & Peace Initiatives...
Society: Issues: Peace: Peace Studies
Stop the War Coalition
Jump to Content or Main Navigation Peace Corps Main Navigation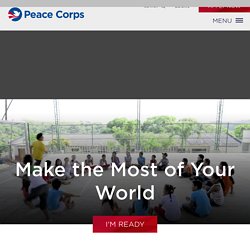 Peace Corps Wiki and Peace Corps Journals are Temporary Out of Service *UPDATE: March 21th 2013 As of Saturday March 2nd 2013 the Peace Corps Wiki and Peace Corps Journals are Off Line, due to a lack of funding for the monthly site hosting. In 2010 Developmentary approached the National Peace Corps Association (NPCA) about taking over the sites; after a lengthy negotiation we were unable to reach an agreement. In February 2013 we approached the NPCA again and met with them on Thursday March 21st to discuss the future of the sites.
Peace Corps Journals
National Peace Corps Association
THE FOOD NOT BOMBS MOVEMENT