Make up
Get flash to fully experience Pearltrees
It´s saturday, I´m back in beautiful Monaco and life is good!
Vaseline, a.k.a. petroleum jelly is a beauty staple that every girl should have in their makeup bag.
Every makeup artist I have ever spoken to says eyebrows are the most important facial feature. All angles of the face are determined by the brows: they can lift the eyes; narrow or widen the face. While there is a lot of opportunity here, it is important to let your natural shape be your guide.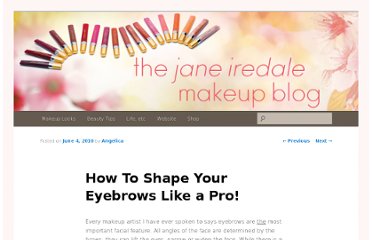 great shades for your eye color
You know those Biore pore strips you buy at the drugstore for about $12 a pop?
Let's keep things simple this week.