Scrubs
*December 13, 2012 Update : I have had many of you wanting the labels to download…Great News!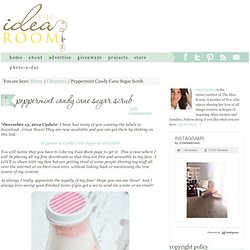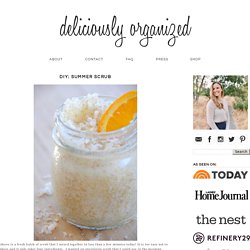 Above is a fresh batch of scrub that I mixed together in less than a few minutes today!
diy: summer scrub
Homemade Body Scrub
I've always been intrigued by homemade body scrubs and finally decided to try my hand at whipping one up recently. I researched a bunch of different recipes and finally settled on a lemon sugar scrub, which seemed perfect for me considering my signature personal fragrance is Fresh Sugar Lemon . Love that stuff!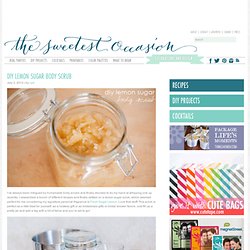 Lemon Sugar Scrub
Yummy Body Scrubs
Thanks to ElleandBlair.com member AUDREY LYNN for asking this great question, which inspired this post: "Hey girls!
Bath Bombs
It's almost sandal season... Coffee is an excellent base for an exfoliating body scrub. While sugar and salt are all the rage, I'm a girl in love with her coffee [I wake up every day simply to get my hands on a hot mug of it].
Hawaiian Coffee Scrub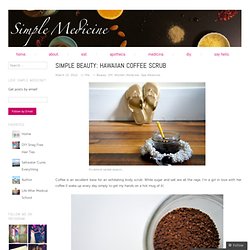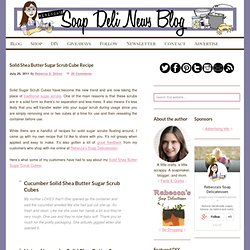 Posted by Rebecca D.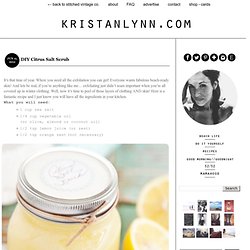 It's that time of year.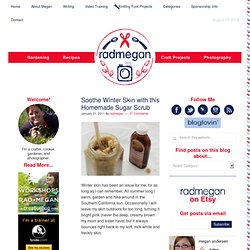 Winter skin has been an issue for me, for as long as I can remember. All summer long I swim, garden and hike around in the Southern California sun. Occasionally I will leave my skin outdoors for too long, turning it bright pink (never the deep, creamy brown my mom and sister have) but it always bounces right back to my soft, milk-white and freckly skin.
Delicious Scrub Recipe Scrubs are a wonderful way to gently exfoliate and leave you feeling fresh and renewed. Making your own is a breeze, and most the time you can use what you already have at home.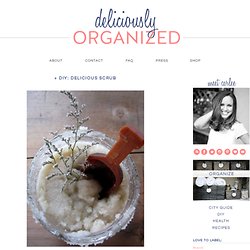 Delicious Scrub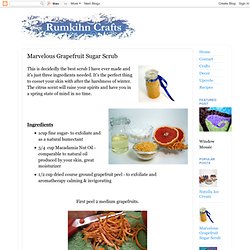 This is decidedly the best scrub I have ever made and it's just three ingredients needed.
I enjoy making gifts for those dear to me. When contemplating what to give one of my friends for her birthday, I knew that I wanted to give her something natural. After all, we often talk about taking a step back and looking at products we use and the things we consume and considering chemicals, artificial flavors, etc.
Sugar Scrub