Beautés de la nature
Nudibranch Bookshop - Nudibranch Behavior. Product Description Nudibranchs are among the most beautiful creatures on the reef, with colors and shapes that dazzle and delight.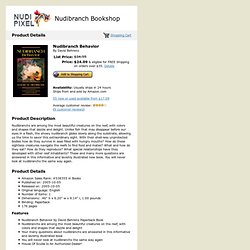 Unlike fish that may disappear before our eyes in a flash, the showy nudibranch glides slowly along the substrate, allowing us the time to savor this extraordinary sight. With their shell-less unprotected bodies how do they survive in seas filled with hungry mouths? How do these sightless creatures navigate the reefs to find food and mates? Nudi Pixel: Nudibranch and Sea Slug Identification with Photographs. Sans titre. Antarctica & the Arctic. Nudibranchs—Photo Gallery—National Geographic Magazine. Skip to this page's content National Geographic Society P.O.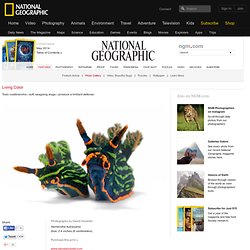 Box 98199 Washington, DC 20090-8199 USA Sign In Join Search National Geographic. National Geographic - Inspiring People to Care About the Planet Since 1888.
---