Furniture; do it yourself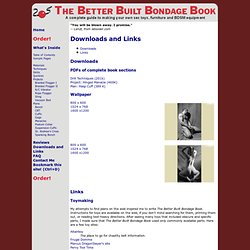 The Better Built Bondage Book: Downloads and Links
"You will be blown away. I promise." -- Lendl, from latexlair.com Downloads PDFs of complete book sections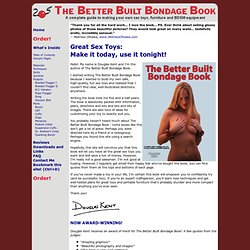 "Thank you for all the hard work... I love the book... PS. Ever think about selling glossy photos of those beautiful pictures? They would look great on many walls... tastefully erotic, incredibly sensual." -- Mistress Ottawa, www.MistressOttawa.com Hello!
The Better Built Bondage Book
Perhaps the most common dedicated piece of dungeon furniture is the horse. Modeled in many respects on the carpenter's horse, a BDSM horse is fairly flexible, and can be made more so with a couple little tweaks. The basic horse ideas here will be expanded in a "better" horse design at a later date. Difficulty: Easy Special Tools and Materials Squangle or protractor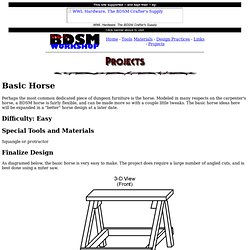 Sartan's BDSM Workshop: Projects: Basic Horse
Foxy Furniture - Dungeon Furnishings Hidden in Plain Sight!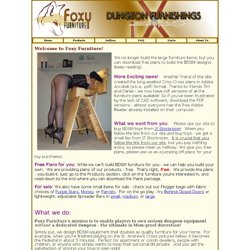 We no longer build the large furniture items, but you can download free plans to build the BDSM designs (keep reading). More Exciting news! Another friend of the site created the long-awaited Criss-Cross plans in Adobe Acrobat (a.k.a. .pdf) format. Thanks to friends Tim and Daniel - we now have pdf versions of all the furniture plans available!