Furniture; do it yourself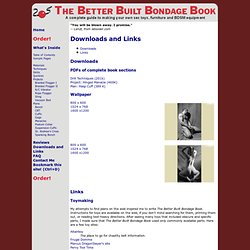 The Better Built Bondage Book: Downloads and Links
"This is a MUST-GET book.
The Better Built Bondage Book
Perhaps the most common dedicated piece of dungeon furniture is the horse. Modeled in many respects on the carpenter's horse, a BDSM horse is fairly flexible, and can be made more so with a couple little tweaks.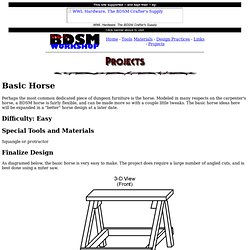 Sartan's BDSM Workshop: Projects: Basic Horse
Foxy Furniture - Dungeon Furnishings Hidden in Plain Sight!