CBT & ballbusting devices - online shops
E Stim Vyper - Electro Sex Cock & Ball - Electro Sex | UberKinky
Have you felt the sting of the E-Stim Vyper yet? This devious CBT compression device holds your penis tight while the four gold plated contact pads conduct pulses of electricity through your member for an out of this world electro sex sensation.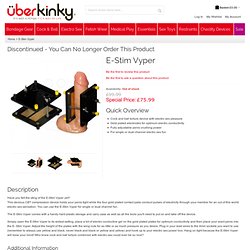 A humbler CBT (Cock and Ball Torture) is a wonderfully crafted physical restraint device for men
The Humbler - Cock and Ball Torture | UberKinky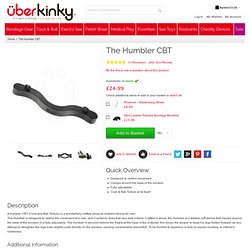 Fancy a little CBT? (Cock and ball torture/cock and ball training) Welcome to the Dr Sado Ball crusher.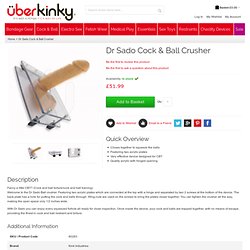 Dr Sado Cock and Ball Crusher | UberKinky
Steel Ball Crusher | UberKinky
" Now here's a bit of kit to take your balls to new levels of low. What you get;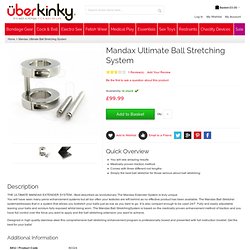 Mandax Ultimate Ballstretching System | UberKinky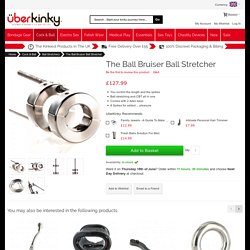 Whether you're the Pain giver or the pain lover...
The Ball Bruiser Ball Stretcher | UberKinky