Bay area
Monterey Bay Aquarium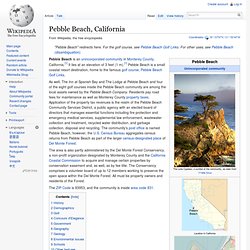 Pebble Beach is an unincorporated community in Monterey County, California.[1] It lies at an elevation of 3 feet (1 m).[1] Pebble Beach is a small coastal resort destination, home to the famous golf course, Pebble Beach Golf Links.
Pebble Beach, California
KQED Public Media for Northern CA
NBC Bay Area
South Bay magazine
San Francisco Business Times UberX driver arrested in girl's death convicted of reckless driving in 2004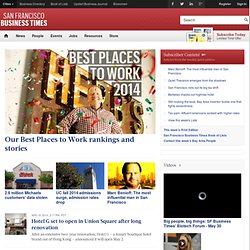 San Francisco Business Times
Half Moon Bay Review
North Bay Business Journal
El Mensajero
Muni Diaries
Examiner.com
The Ocean Beach Bulletin
FUN scheap SF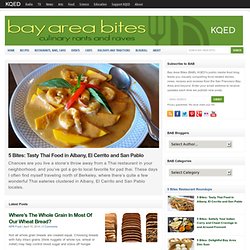 A Green-Movement Website Shakes Up The Debate Over GMOs
Bay Area Bites
SF Gate
San Francisco, Oakland & San Jose: Bay Area News, Weather & Traffic - KTVU California
San Francisco Bay Guardian
San Francisco Bay Area News
The Bay Citizen
San Francisco Bay View
The Bay Reporta
List of TV in the San Bay Area
This is a List of television stations in the San Francisco Bay Area.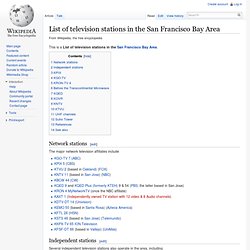 East Bay Express
Inside Bay Area