Bay area
Monterey Bay Aquarium. Pebble Beach, California. Pebble Beach is an unincorporated community in Monterey County, California.[1] It lies at an elevation of 3 feet (1 m).[1] Pebble Beach is a small coastal resort destination, home to the famous golf course, Pebble Beach Golf Links.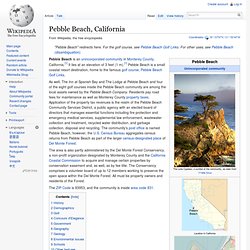 As well, The Inn at Spanish Bay and The Lodge at Pebble Beach and four of the eight golf courses inside the Pebble Beach community are among the local assets owned by the Pebble Beach Company. Residents pay road fees for maintenance as well as Monterey County property taxes. Application of the property tax revenues is the realm of the Pebble Beach Community Services District, a public agency with an elected board of directors that manages essential functions including fire protection and emergency medical services, supplemental law enforcement, wastewater collection and treatment, recycled water distribution, and garbage collection, disposal and recycling. The community's post office is named Pebble Beach, however, the U.S. KQED Public Media for Northern CA. NBC Bay Area. South Bay magazine.
San Francisco Business Times. Half Moon Bay Review. North Bay Business Journal. El Mensajero.
Muni Diaries. Examiner.com. The Ocean Beach Bulletin. FUN scheap SF. Bay Area Bites. Where's The Whole Grain In Most Of Our Wheat Bread?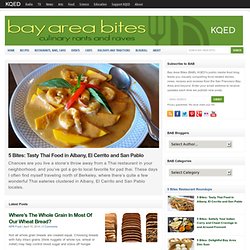 Not all whole grain breads are created equal. Choosing breads with fully intact grains (think nuggets of whole rye, wheat or millet) may help control blood sugar and stave off hunger. Continue Reading. SF Gate. San Francisco, Oakland & San Jose: Bay Area News, Weather & Traffic - KTVU California. San Francisco Bay Guardian. San Francisco Bay Area News. The Bay Citizen. San Francisco Bay View. The Bay Reporta. List of TV in the San Bay Area. This is a List of television stations in the San Francisco Bay Area.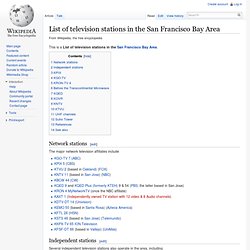 Network stations[edit] The major network television affiliates include Independent stations[edit] East Bay Express. Inside Bay Area.
---